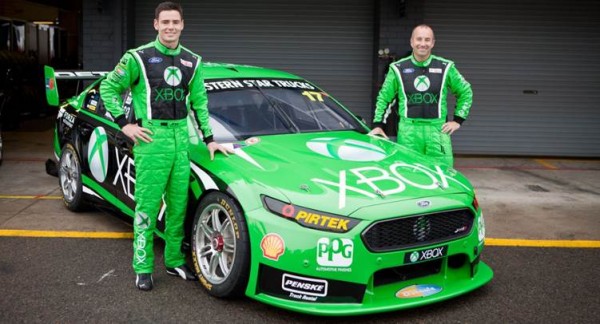 There's a ton of Xbox news this week after Microsoft's big press conference this week. If you missed all the fun this past Tuesday, then get caught up with this week's Xbox Newsbeat.
---
Top Gear's 'The Stig' Joins DJR Team Penske and the Xbox Car this Weekend at the Supercheap Auto Bathurst 1000
2015 #17 Xbox Racing Ford Falcon FG X will be at Supercheap Auto Bathurst 1000 this weekend. Marcos Ambrose and Scott Pye will be driving it for for Team DJR Penske. Before the race, gamers can play Forza Motorsport 6 in the Drive it to Win contest. Up for grabs is a hot lap around Bathurst 1000 with The Stig, an official driver suit from the weekend, and their Xbox Gamer Tag emblazoned on the #17 Ford Falcon FG X racing car, and on the Bathurst raceway.
---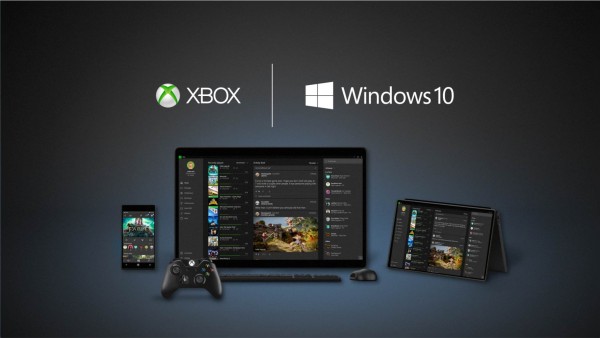 Xbox One is Part of the New Era of Windows 10 Devices
Microsoft had some major hardware announcements this past Tuesday in NYC. The new Surface Pro 4, the Surface Book, an upgraded Microsoft Band, and new Lumia smartphones were announced. Additionally, new details of the Microsoft Hololens was released. Plus, Terry Myerson announced that the Xbox One UX will be upgraded to a special Xbox One build of Windows 10.
---
Halo 5: Guardians Goes Gold
After three years of development, Halo 5: Guardians has been sent to the factory to be pressed onto Blu-Ray discs. The game launches on Xbox One on October 27th. There will be a major multiplayer content update containing maps for Arena Multiplayer and 12 vs 12 Warzone will be released ahead of launch, so those who have pre-ordered the game digitally should ensure their Xbox One is set to Instant On to ensure the content is downloaded ahead of time.
---
New Halo 5: Guardians Television Commercial Revealed
The advertising blitz is in full swing as we approach the launch of Halo 5: Guardians. Microsoft released a new live action TV commercial for the game this week that sets the stage for the hunt for Master Chief.
---
Building the Biggest Forge Yet in Halo 5: Guardians
The Halo 5: Guardians Forge Editor is the most comprehensive yet. Last month, five prominent community map makers were brought to 343 Studios to get some hands on time with Forge and provide feedback to the development team. The Halo 5 team has written a blog post detailing the power of Forge.
---
Rise of the Tomb Raider Season Pass and Game Mode Details Revealed
Crystal Dynamics pulled back the curtains on Rise of the Tomb Raider's Season Pass and DLC this week." Xbox Wire released a lengthy interview with Creative Director Noah Hughes about the game modes and the DLC we will be seeing with the game's launch.
---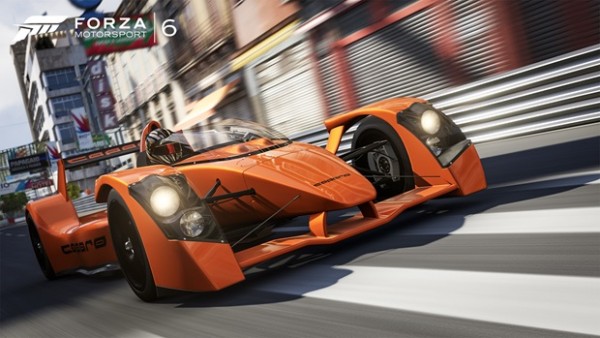 Speed through October with the Logitech G Car Pack, Now Available for Forza Motorsport 6
The "Logitech G Car Pack" is adding seven legendary cars to the game. It's the first of six car packs that is part of Forza Motorsport 6's "Car Pass." The pack adds
2013 Caparo T1
1939 Mercedes-Benz W154
1994 Nissan #75 Cunningham Racing 300ZX
2014 Toyota #12 Rebellion Racing R-One
1967 Honda RA300
1967 Volvo 123GT
2013 Cadillac XTS Limousine