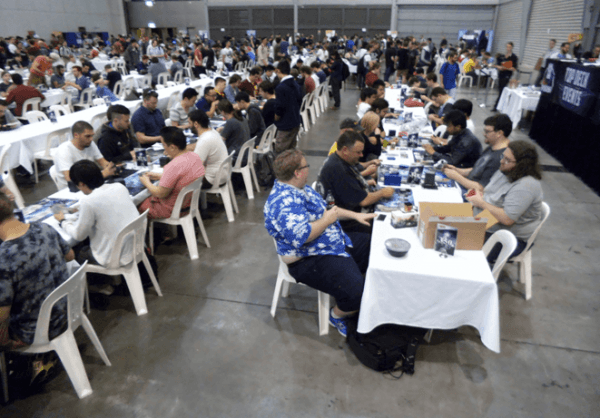 Playing in the Grand Prix Sydney 2015 for the first time is an incredible experience, as there are no certainties on what can happen and battling it out to reach the top 8 is definitely worth the $80 entry fee.
On Saturday October 10th, an impressive 996 magic players (myself included) joined in Day One of the main event, all eager to crack open the best of Battle for Zendikar to play in the Sealed Format for 9 Swiss rounds.
The latest Magic the Gathering set comes with new GP rules:
The cards in the 6 booster packs you

open

are yours to

keep

(even rare foil Expeditions!)
New mulligan rule introduced with Battle for Zendikar pre-release takes into effect at the GP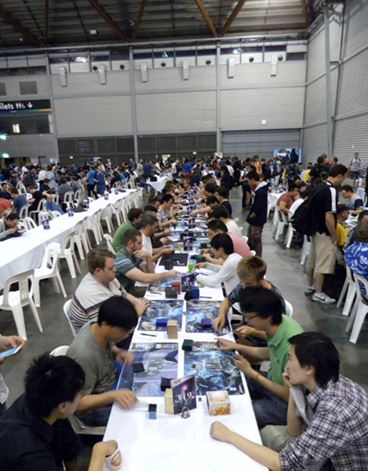 In the Modified Swiss-style rounds, players have 50 minutes to determine a winner of the best of 3 games. While that may seem like a decent period, the majority of matches finished either in the first 15-20 minutes or ran over the time limit. Even with the additional 5 moves, there was no guarantee players could wrap up their games and avoid a draw.
To qualify for Day Two of the GP, magic players needed to get a total score of X – 2 -0, which equates to a minimum of 7 wins, 2 losses and 0 draws. After the first 3 rounds, I noticed a large drop in players still competing in the main event, most of whom thought it would be better to try their luck in the Bounce Back Sealed Deck side event.
While playing in the GP on Day One, every round presented a new challenge and required me to play my deck differently. Using the cards I received from the boosters, I constructed a Blue/Black Eldrazi Consumption deck with plenty of colourless ingest creatures and awakened land to buff up with Ruination Guide. My best card that won me 4 games in the GP was Drowner of Hope, perfect for sacking Scions to tap target creature/s.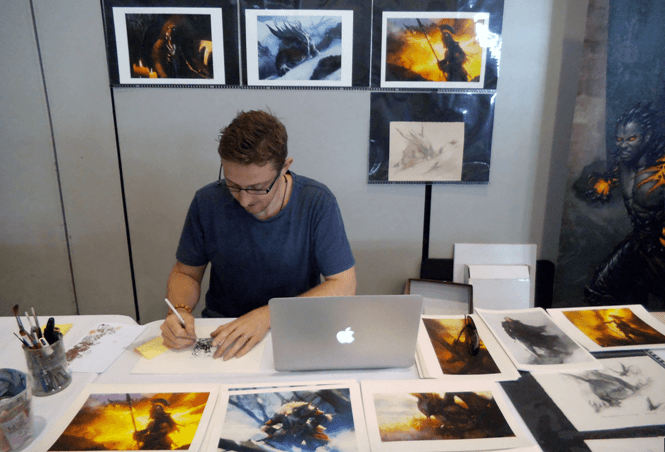 Regardless of the final scores, all participants who made it to the end of the 9 Swiss rounds should feel proud of themselves. The skill of moving ahead in the competition depends on the players strategic ability to make the best use of the cards they receive. A big congratulations to the undefeated players of Day One – Gautier Lam, Daniel Rowe and John Seaton, and the 97 who continued onto Day Two.
The top 8 players this year are: John Seaton, Kelvin Chew, Sugaya Hironobu, Alex Ball, Zen Takahashi, Prads Pathirana, Paul Costentin and Chester Swords.