Activision and Treyarch released a new trailer for Call of Duty: Black Ops III introducing two new vision modes and Tactical Rigs for the campaign. The two new vision modes are designed to help players navigate through the chaos of incoming enemies. Tactical mode pops up data points on top of enemy heads that will show information like status, enemy type, and distance to help players target high priority enemies and avoid dangerous areas. Enhanced Vision mode helps players in dark areas, giving off a pulse that bathes the area in night vision green and improving visibility. Additionally, enemies and allies are highlighted.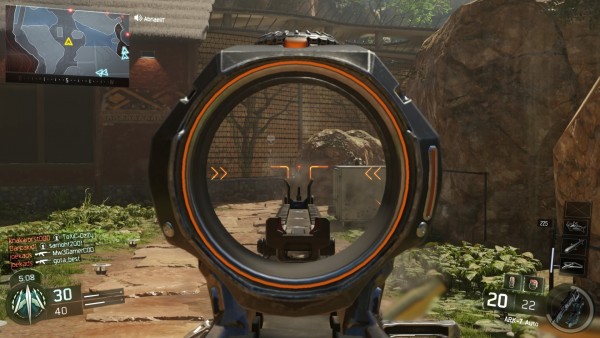 Weapon mods have been a long standing feature in the Call of Duty series. Black Ops III will be introducing new modifications that gives players a variety of special abilities in campaign mode. Things like Traversal Enhancement will let players parkour around the map via wall runs and thrust jumps, while Emergency Reserve gives players a second chance at life after they've been downed.
Call of Duty: Black Ops III launches on PlayStation 3, PlayStation 4, Xbox 360, Xbox One, and PC on November 6, 2015.