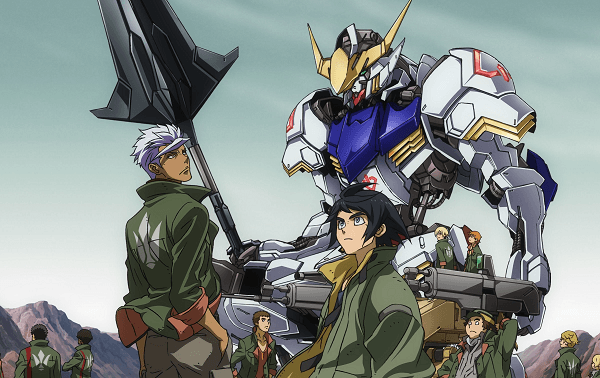 It has been announced that the Daisuki anime streaming service will begin streaming the upcoming Mobile Suit Gundam: Iron-Blooded Orphans anime starting on October 4th. The series will be available in 242 different countries and will be subtitled in thirteen different languages allowing for countless people to enjoy the simulcast of the series.
Mobile Suit Gundam: Iron-Blooded Orphans will draw upon the 35 year history of the Mobile Suit Gundam franchise and will focus on war and friendship between young boys that live in adversity.
You can check out a synopsis provided by Daisuki below as well as check out the official page here.
There was once a great conflict known as the "Calamity War." Roughly 300 years have passed since the end of this war.

The Earth Sphere had lost its previous governing structure, and a new world was created under new systems of government. While a temporary peace had arrived, the seeds of a new conflict were being sown in the Mars Sphere, far away from Earth.

Our hero, a boy named Mikazuki Augus, belongs to a private security company called Chryse Guard Security (CGS). The company accepts a mission to escort Kudelia Aina Bernstein, a girl who seeks to liberate the Martian city of Chryse from the rule of one of Earth's major powers. However, the military organization Gjallarhorn attacks CGS in order to nip this rebellion in the bud. CGS begins an evacuation, using Mikazuki and the other children as decoys.

Orga Itsuka, the leader of the boys, decides to take this opportunity to rise up in revolt and launch a coup d'état against the adults who have been oppressing them. He gives Mikazuki the task of repulsing Gjallarhorn, and Mikazuki enters battle using the Gundam Barbatos, a mobile suit from the Calamity War era which has been serving as CGS's power source.