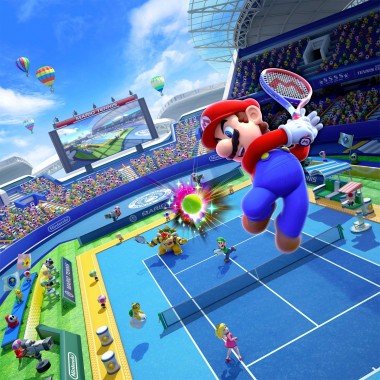 The bonus is Mario Tennis 64 for the Virtual Console. There. Spoilers. I hate clickbait articles but you can only fit so much in a title, so there is the answer for that question right up front. Back on track, Mario Tennis: Ultra Smash is headed to the Wii U and looks pretty sharp thus far. The game features use of just about every controller and will bring back some of Nintendo's most famous reps as well as amiibo support.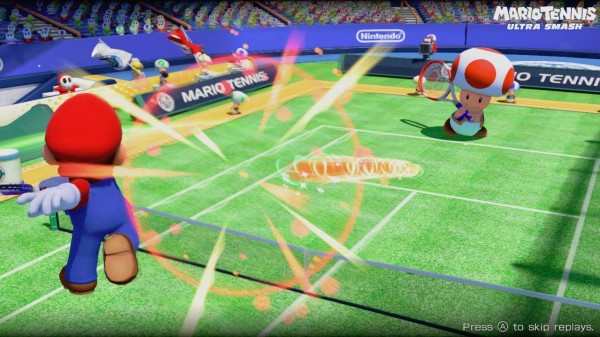 Here are a list of features:
Knockout Challenge: Tense tiebreak matches against increasingly difficult computer-controlled opponents await in this single-player mode. If the going gets too tough, you can call in a supported amiibo as your doubles partner.

Mega Battle: Your character grows to gigantic proportions after grabbing a Mega Mushroom, dominating the court with their increased power and range. When rivals on both sides of the net are giant-sized, anything can happen!

Classic Tennis: For those who prefer their tennis a little more traditional, Classic Tennis offers two variations: Standard mode features Chance Shots and Jump Shots but no Mega Mushrooms, while Simple puts competitors between the tramlines with no Chance Shots or power-ups – a real test of tennis prowess.

Online multiplayer: Go up against distant adversaries from all over the world in competitive ranked play in either Mega Battle or Classic Tennis modes, or quickly jump into more casual matches. Two players on the same console can team up to take on all-comers, or a supported amiibo can join you on as your doubles partner on the online courts.
So there you go. Get the game, get the classic, and enjoy some Mario Tennis on the Wii U! Check out these art selections and screenshots as well down below. You will also notice two very nice, themed Wiimotes.