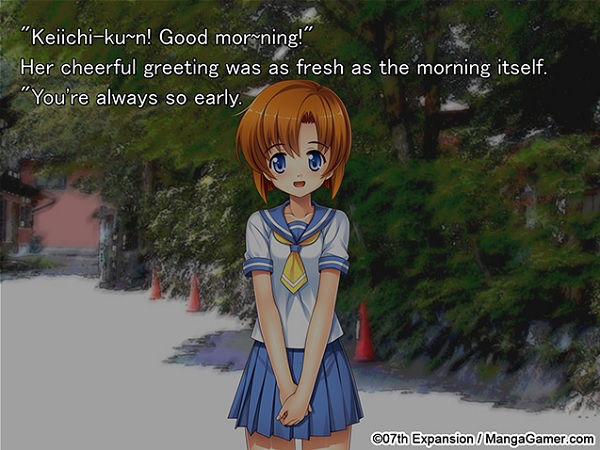 Those who have been eager to see how the story will progress in Higurashi Hou will be happy to hear that MangaGamer now has a set release date for the second episode of the series. They plan on releasing Higurashi When They Cry Hou Ch. 2 – Watanagashi on November 13th and they have already opened up pre-orders for the episode that will be available both through Steam as well as through MangaGamer's official store where it can currently be bought at a slight discount of $7.15 instead of the standard $7.95.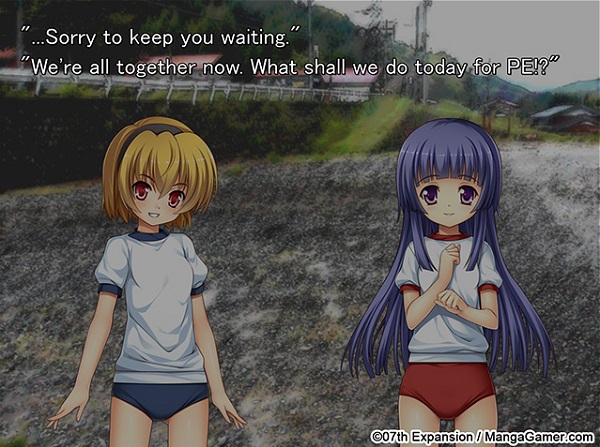 To go along with this release date announcement the company has also provided a bit of an explanation of what fans can expect to see in this chapter and you can check that out below:
In this chapter, Watanagashi, Keiichi encounters a brand new mystery in Hinamizawa – Shion. Who exactly is Shion? Is she really Mion's twin? Is she just a facade that Mion uses to let her more feminine side out? Is she a split personality? Is she being manipulated by Oyashiro-sama to carry out the Hinamazawa curse?! Can you survive when Mion/Shion goes mad?!