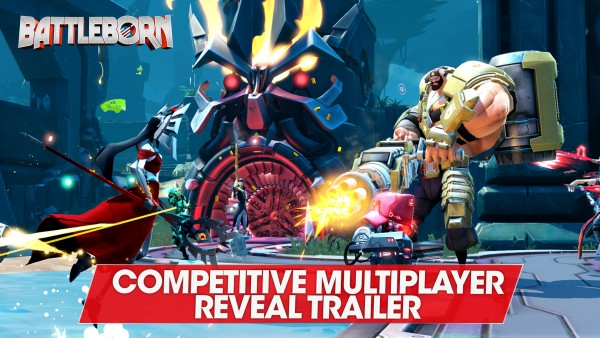 Gearbox Software and 2K pulled back the curtains on Battleborn's competitive multiplayer mode at Paris Games Week, just ahead of the closed technical beta that kicks off this Friday on PlayStation 4, Xbox One, and Windows. The new gameplay trailer features plenty of action and gives viewers a quick and dirty look at the 5 vs 5 competitive multiplayer.
Battleborn will ship with three competitive modes. Capture is a classic domination style mode, while Meltdown will see players guarding minions as they attempt to toss themselves into the incinerator at the middle of the map, and finally Incursion is a FPS take on the classic MOBA game mode that sees players and minions simultaneously attacking the enemy base while defending their own. A new character was also announced at Paris Games Week. ISIC is a spirit-mech that has crashed reality itself, a pretty disturbing thought if you ask me.
Battleborn launches on PlayStation 4, Xbox One, and Windows on February 9, 2016.