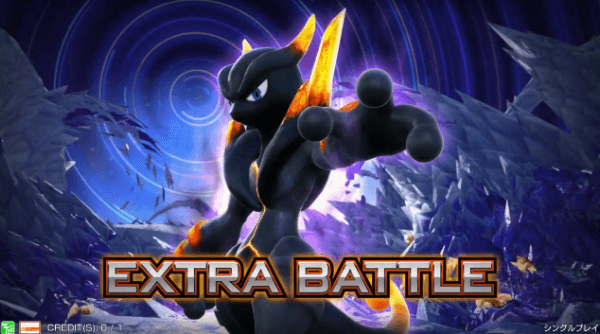 A competent Pokken Tournament arcade player in Japan has managed to uncover an entirely new Mewtwo form that serves as the final extra boss of the game. Currently dubbed Dark Mewtwo, the stage begins with Mewtwo in a field full of crystal mountains except this Mewtwo has an orange crystal stuck in its chest, the Mewtwo's eyes glow purple and it then mega evolves into Mega Mewtwo X although it's black and has even more crystals sticking out of it's body. You can watch the full intro, fight and outro in the video below.
This battle was added to arcade machines to celebrate Halloween. Pokken Tournament is currently a Japanese arcade exclusive but is coming to Wii U's worldwide early next year. Hopefully this Mewtwo and all the other additions to the arcade machine will be coming over to the console version.
---
UPDATE: A new trailer was released recently confirming Mewtwo for the Wii U version, but it is still unclear if the Pokemon will be made playable. The official name for this form is Shadow Mewtwo.