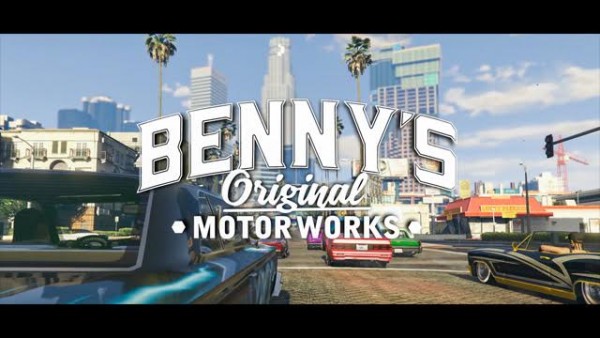 Rockstar North released the latest GTA: Online content patch today. "Lowriders" introduces new guns, clothes, missions, and six customizable lowriders.
A new trailer has been released along with the content patch featuring Benny's Original Motor Works, the customization shop located in downtown Strawberry that will drop the height on six different vehicles, set up a hydraulic systems, install sweet new speakers, and bling out your interior… for a cost of course. It appears Benny's will also handle other types of car modifications, but they are the only location that will do Lowrider mods.
GTA: Online "Lowriders" is out now as an automatic download on PlayStation 4, Xbox One, and Windows.