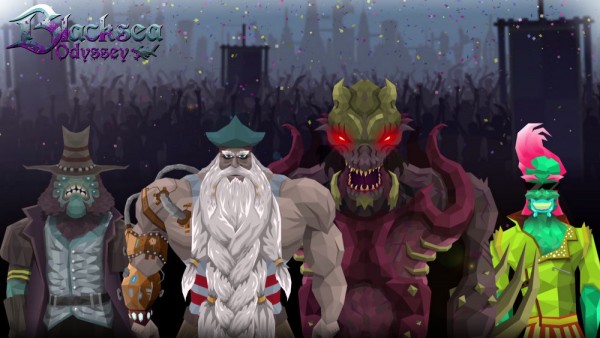 Indie developers Blacksea Odyssey announced their first game today. The eponymous game will be a rogue-like top down shooter. Players can expect a challenging shooter with huge enemies, procedurally generated levels, and a highly customizable rune system to match every gamer's play style.
The game stars the Old Man, who enters the Blacksea Odyssey competition. This dangerous hunting competition will pit him against some of the biggest and baddest enemies in the galaxy, all in hopes of winning a chance to fight the undefeated Titan of the Stars.
Blacksea Odyssey is set to launch for PC in Spring 2016 and will be published by Mastertronic (Runers). The developers plan on releasing on consoles at the same time, but no specific plans have been made. An open alpha will start soon. Interested players can register at the official Blacksea Odyssey website.