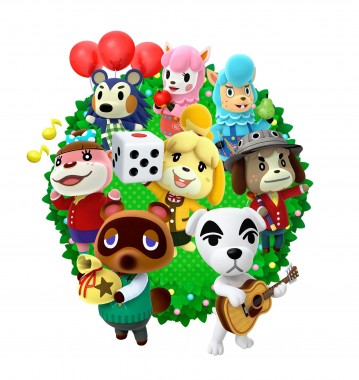 I have been a fan of Animal Crossing for a long time. I still remember the dread of seeing Resetti on the GameCube and the joy of a visit to the island to hunt bugs on New Leaf. I also liked Happy Home Designer for the most part, but now the franchise is branching out a bit more.

Animal Crossing: Amiibo Festival is coming to the Wii U later this year and is looking decent thus far – as we have never seen a true spin-off on a console for the franchise, and I must admit I am happy to see this title take form.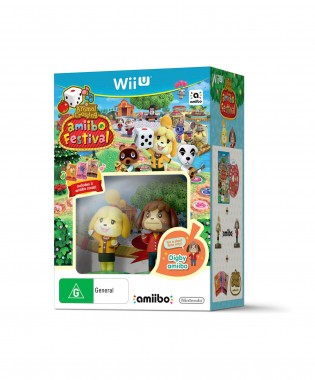 Here are some details for the game:
By using amiibo figures from the Animal Crossing series*, players can take control of fan-favourite characters like Isabelle, Tom Nook and K.K. and watch them come to life as they travel across the board, trying to collect as many Happy Points as possible. Players tap their amiibo figure to the Wii U GamePad to roll the dice and move along the board, with each space involving their character in a short sketch. These sketches see the characters star in quirky adventures around the town, whether it's singing at the station for more Bells (the local currency in Animal Crossing), taking a trip to the shops, or visiting the town's museum. Sketches don't just affect your Bells and Happy Points, but show the world of Animal Crossing and its inhabitants in fun new ways that are sure to put a grin on everyone's face.

Each board game session takes place across an in-game month, with each turn representing a different day. Players can experience all four seasons, with each month offering unique events to participate in, from Fishing Tourneys and Bug-Offs to the risky but rewarding turnip trade. Every Sunday, Joan will come to town selling turnips, and players will have to sell any turnips they buy before the following Sunday. The turnip prices are different on each space, so you might land on a high-value space and make a bundle by selling your stalk portfolio, or see your investment aspirations go down the drain by having to sell them for less than you paid.

As Happy Points are collected, they can be saved to each Animal Crossing amiibo and used to unlock new emotions and costumes, with a total of five each per character. It's not just your character's appearance that will change over time, as the town can also evolve as you play. As you invest more time in the game, new buildings can be constructed in the town and additional routes can be unlocked, providing players with new ways to play over time.

Anyone with a copy of Animal Crossing: Happy Home Designer and a New Nintendo 3DS or New Nintendo 3DS XL system** will also be able to save any homes they have designed to an Animal Crossing amiibo card, then import it into Animal Crossing: amiibo Festival and see it appear on the game board's town.

On top of that, players can use their collection of Animal Crossing amiibo cards*** to take part in a variety of minigames. Test your Animal Crossing knowledge in the Quiz Show, or pop as many balloons as you can and stick your landing on Balloon Island. In Desert Island Escape, make use of each animal's different skills, find materials and evade enemies on dozens of islands as you attempt to construct a raft and float to safety within seven days.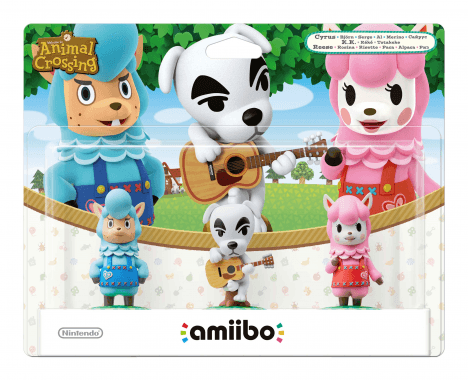 I will say that I am worried about this release a tad as Nintendo do not stock a lot of Amiibos as they should and when the game revolves around Amiibo usage – well, it could become niche and forgotten quickly if that is the case as we have seen games like Mario Party completely ignored because of its usage of the toys (or limited usage for that particular title). Sure, there are Toads now, but I remember not finding any at time of release – and most gamers have no patience (myself included for that scenario), so lets see some stock and watch this gem be just that – a spin-off that we remember. Check out the art below.