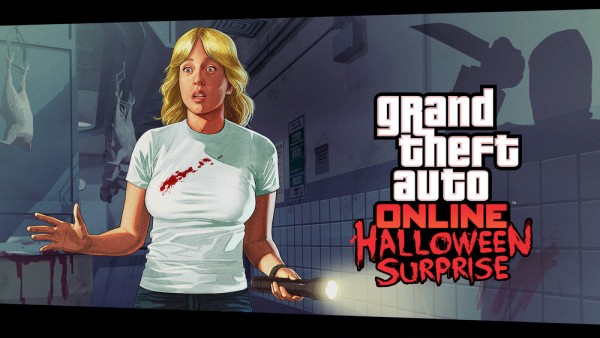 Rockstar is running a special event for Halloween this year on Grand Theft Auto: Online. Starting today, gamers can get their hands on two limited edition vehicles, fearsome masks, and terrifying face paints. Anyone who scores one of these items before November 16th will be able to keep these items forever.
The Lurcher Hearse is decked out for Halloween scares, complete with a zombie trying to claw its way out of the back window. The Franken Stange is a tricked out classic car with plenty of horse power and an eye catching paint job. Additionally, 20 Halloween-themed bobbleheads are now available for your brand new modded lowrider.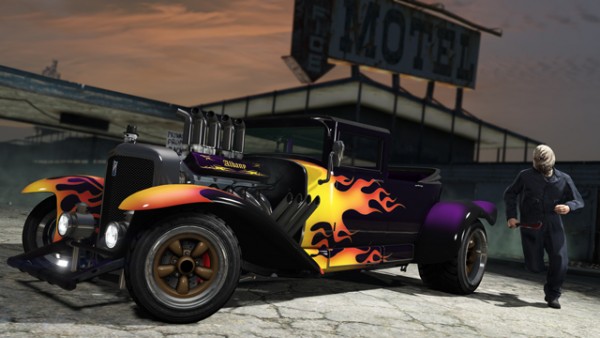 There is a new Adversary Mode that will be familiar to horror movie fanatics. It is a free for all game with all players armed only with a flashlight. The dark map has a Slasher stalking in the shadows with a shotgun. If players can survive for three minutes, they become the new Slasher.
To help people get into the Halloween mood, the Rockstar Broadcast team will be livestreaming on October 30th at 5PM EST.