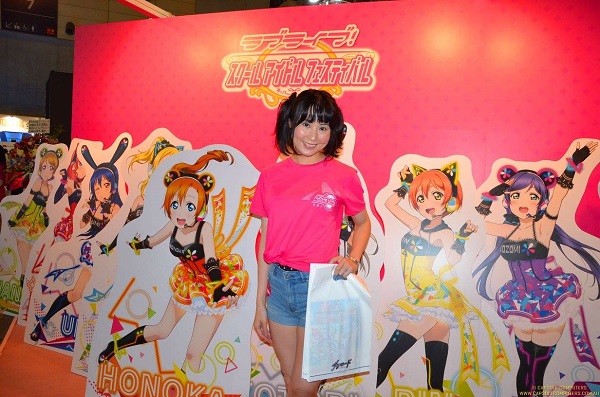 While the booth designs range from rather simple designs used to draw in fans of the series such as the one above or others attempting to grab as much attention as possible of those walking by with having an elaborate looking design as possible, as seen with World of Tanks below, the long tradition of booth babes continue to be a prominent feature of Tokyo Game Show with most of the booths featuring at least one or more girls dressed up in outfits to try and get those in attendance to stop by.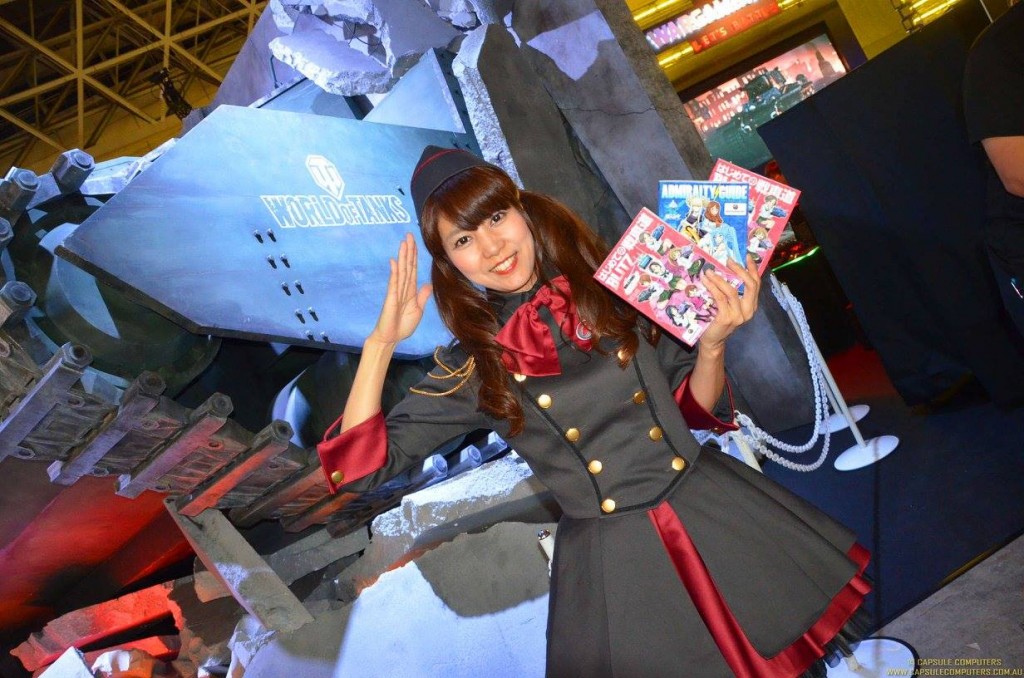 Philip Federico spent plenty of time visiting these booths on the floor and of course ran into quite a large number of booth babes in his time so we have not only gathered nearly a hundred photos together but also have chosen my top three favorite booth babes from the event.
Third place goes to:
Xperia with a classy but attractive looking design that ranged from the silver shown below to golden variants: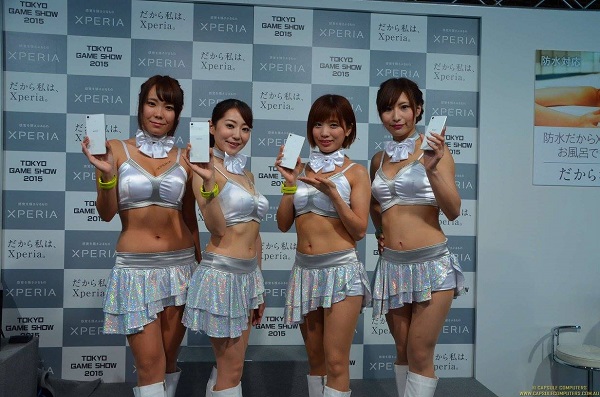 Second Place goes to
Sega's Phantasy Star Online 2 where the company went the extra mile on this outfit: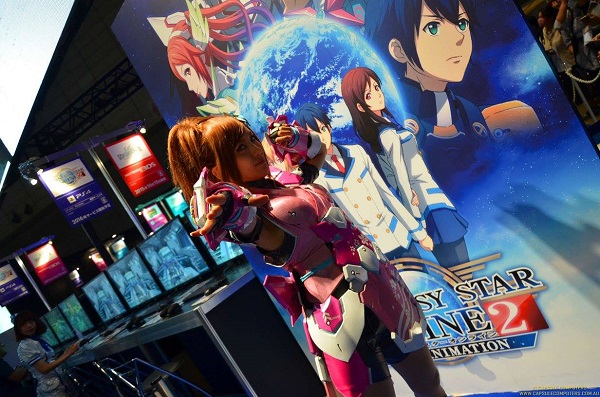 and finally the first place ranking goes to
DMM with many of their properties being promoted with numerous girls dressed up with outfits from their plethora of titles: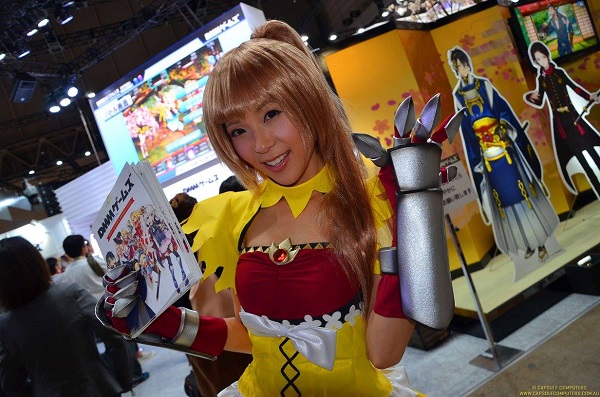 That is far from all however as most of these booths had numerous girls, with a special shout-out going to Koei Tecmo's variations with Atelier Sophie and Arslan: The Warriors of Legend. You can check out all of the photographs of the booth babes that we came across in attendance at the Capsule Computers Facebook Album as well as our coverage for the rest of Tokyo Game Show 2015 here.