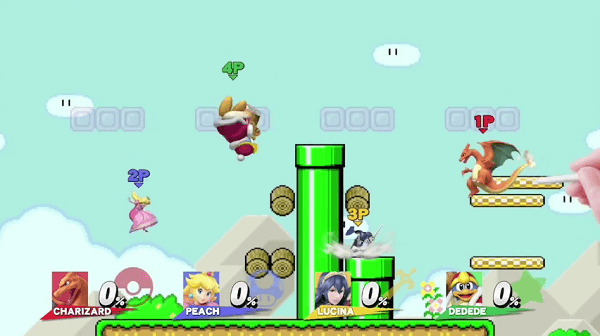 Nintendo has announced that a brand new stage will be added to Super Smash Bros. as DLC and it happens to be a stage designed around the latest Nintendo release, Super Mario Maker. The Super Mario Maker DLC stage will be released on September 30th for the Wii U and 3DS version of the game and will feature quite a few fun mechanics.
At the start of every match a hand will put the stage together and every fight will feature a different construction and anything that is destroyed during the match will be replaced with constant edits forcing players to keep an eye not only on their opponents but also on the changing stage.
A trailer showing off the stage can be found below and when it is released it will cost $2.49 per version or $3.49 for both.