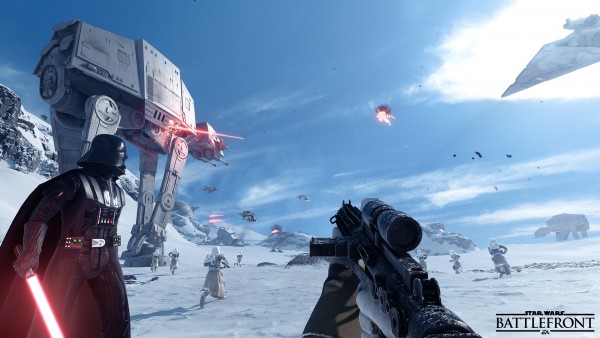 Electronic Arts and DICE have announced that the Star Wars Battlefront beta that will be available on the Xbox One, PlayStation 4, and PC through Origin will begin in early October, a solid month and a half before the game's planned November 17th release.
They have also released the following details regarding the beta, mostly meaning what modes and maps will be playable. The Walker Assault on Hoth, Survival Mission on Tatooine, and a brand new mode that will be revealed soon called Drop Zone will all be tested.
The company also stated that those who want to check their stats, progression, customization load-outs, and appearances can do so through a companion app that will be released on smartphones prior to Star Wars Battlefront's release.