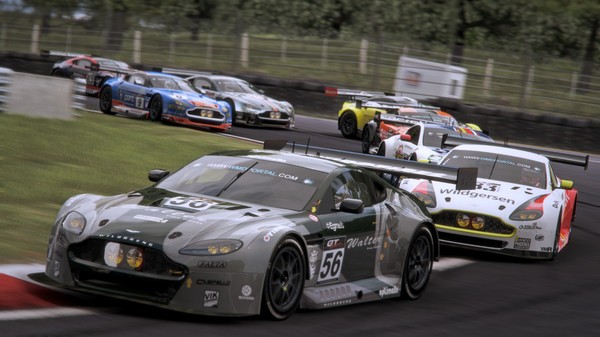 The next pack in Project CARS On Demand DLC service has been released. The Aston Martin Expansion features three new cars and a new track to race them on. Mojave, located in the wilderness of Nevada comprises of five race layouts and a special open Test Track layout allowing players to freely practice and test their car's performance/handling via Banked Oval, Drag Strip, Hillclimb, Skid Pan, and Tight Corner sections. The three new cars are listed below.
1959 ASTON MARTIN DBR1
Designed by Ted Cutting and powered by an Aston Martin 2943cc straight six engine, the DBR1 rose to fame as Aston Martin's first ever Le Mans champion. Driven by Caroll Shelby & Roy Salvadori, the open-top DBR1 clinched top honors at the French classic in 1959, followed by team mates Maurice Trintignant & Paul Frère who helped Aston Martin to an impressive maiden 1-2 victory at the Circuit de la Sarthe.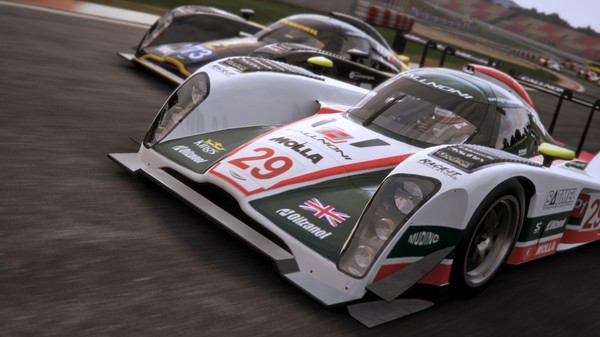 2009 ASTON MARTIN DBR1-2
To celebrate the 40-year anniversary of their overall victory, Aston Martin returned to top-flight prototype racing at Le Mans in 2009, fielding the brand new Aston Martin DBR1-2. Built to the LMP1 class prototype rules, the DBR1-2 is a closed-cockpit race car, powered by the company's proven 6-liter V12 engine. The DBR1-2 did not only hold up well at Le Mans, it also helped the team clinch the 2009 Le Mans Series Championships, driven by elite sports car racing aces such as Darren Turner, Stefan Mücke & Tomas Enge.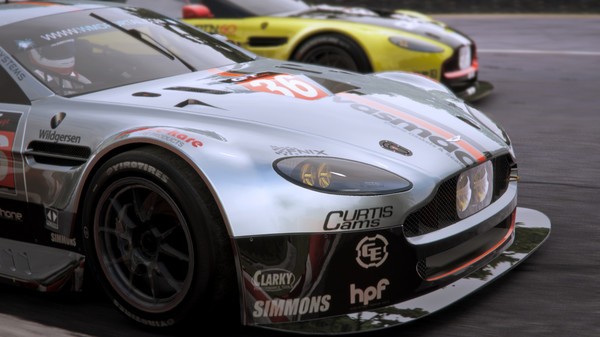 2014 ASTON MARTIN VANTAGE GTE
The Vantage is Aston Martin's current choice for competition in the ultra-competitive GTE sports car racing class. Powered by an all-aluminium 4.5 liter V8 engine, the Vantage is battling for glory against some of the world's most prestigious sports cars.Competing in the world's premier GT racing class, the Vantage is packed with the latest racing technology including fully adjustable double wishbone suspension, lightweight bodyparts made of carbon & CFK and a fully-adjustable rear-wing.The Vantage GTE has clinched countless poles, podiums, wins and fastest laps in sports car races around the globe, including classics such as the Le Mans 24 Hours and the Sebring 12 Hours.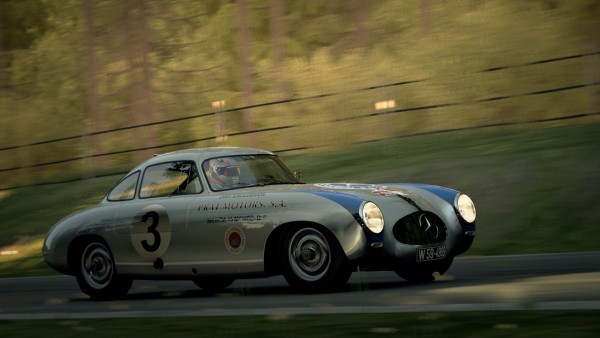 Both the Aston Martin Vantage GTE and DBR 1-2 can be used in career with brand-new contracts. All three cars will receive new invitational events. To continue the trend of the monthly free car, the iconic 1952 Mercedes 300SL (W194) will be next in line for players to download alongside the third pack of Community Liveries that includes five real-life Zakspeed Capri Group 5 designs as well as the official Project CARS SMS-R livery. Project CARS is out now for the PS4, Xbox One and PC. The Wii U version has since been cancelled.