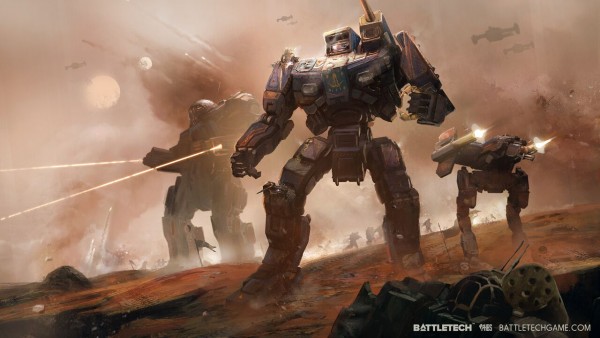 Harebrained Schemes are at it again. After their successful reboot of the Shadowrun franchise, the indie developers are looking to resurrect another dormant franchise. The Battletech reboot will a be a tactical turn-based combat game destined for Linux, Mac, and Windows. It will be set during the 3025 Succession Wars, the classic BattleTech setting.
Fans of the series can expect the new game to be true to its roots. Harebrained Schemes just happens to be co-founded BattleTech and MechWarrior franchise creator Jordan Weisman; plus both Catalyst Game Labs, the publisher of the Battletech tabletop games, and Piranha Games, the developers of MechWarrior Online, are contributing to the new game! Weisman is spearheading development with Shadowrun creative director Mike McCain. Shadowrun: Dragonfall – Director's Cut and Shadowrun: Hong Kong composer Jon Everist will also be returning to score Battletech.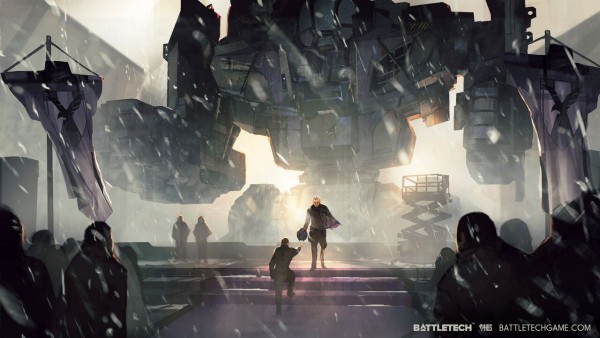 The studio is returning to Kickstarter to help expand the game beyond the Skirmish mode. Harebrained Schemes has already poured in a million dollars of their own money to get the game this far. Kickstarter funds will be used to expand the Skirmish mode, add a singleplayer campaign, and implement PVP multiplayer. Harebrained Schemes hopes to raise an additional 2.5 million dollars to develop the game in its entirety.
Digital copies of the game start at pledges of at least $25 USD. The Kickstarter campaign ends on November 3 and has already surpassed their minimum $250,000 goal. Harebrained Schemes expects to launch Battletech in May 2017.