The Grand Theft Auto Online Freemode Events is now available as an automatic download for Xbox One, PS4 and PC. Here is the new content you've been waiting for Grand Theft Auto Online:
Hunt the Beast – assume the role of a 'teen-wolf' beast, who must flee relentless pursuers
King of the Castle – claim a castle and fend off the enemies, in the all out turf war
Hot Property – a test to see how long players can hold the briefcase, while on the run
Moving Target – once a player takes control of the marked vehicle, they must deliver it to the drop point safely and avoid the other player's attempts to take them out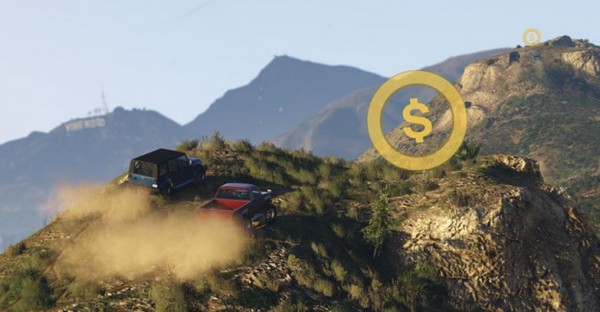 Checkpoint Challenge – join in the mad dash across southern San Andreas against Freemode competitors
Kill List and Kill List Competitive – use heavy artillery to kill mercenaries from Merryweather Security
Dead Drop – fight for possession of valuable contraband and make it to the drop first in this smuggler's run
Penned In – all players must find their way to the giant dome, when it appears over the Los Santos skyline, and fight each other to stay within the safety of the dome, as it begins to move and shrink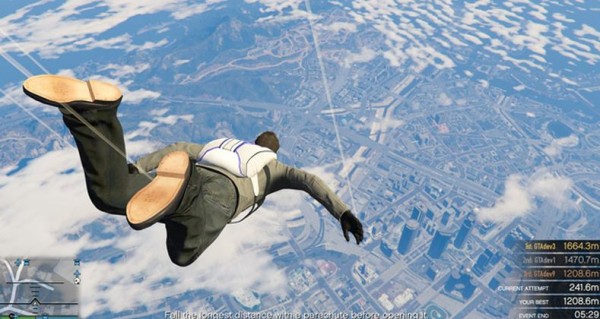 Criminal Damage – cause the most destruction to get the largest property damage bill within a time limit
Hold the Wheel – team up or go solo in the race to control an indestructible marked vehicle before time is up
Time Trial – record the fastest time possible, with a new course to master every week
Freemode Challenges – compete in 19 unique challenges against Freemode participants, to determine the most daring and risky player for  GTA$ and RP rewards
Rockstar is rewarding players who complete 5 of the GTA Online Freemode Events before Sunday, September 20, with GTA$50,000 bonus in-game cash plus an exclusive Vapid t-shirt. Don't miss out on the awesome rewards!