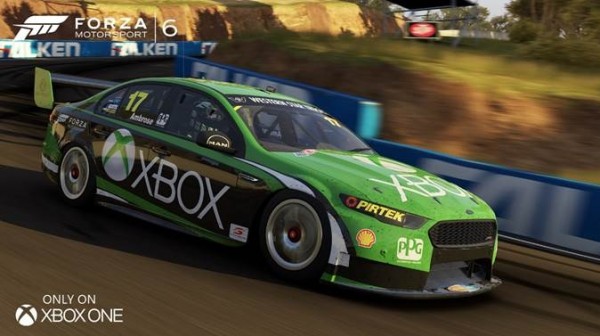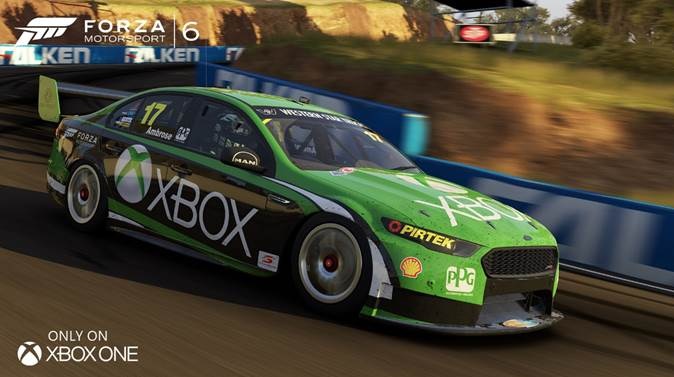 Just under a week from release, you can literally taste the pavement in Forza Motorsport 6. I guess I have already had a taste as I loved the game and you can see our very own review here. Back on track, Xbox announced today that ten gamers will score a trip to one of the most challenging and iconic races in the world, the Super Cheap Auto Bathurst 1000 in NSW Australia. Sounds great, right? Here are the details:
To celebrate the launch of the highly-anticipated Forza Motorsport 6 on Xbox One, players will be invited to take part in an in-game challenge for the chance to win this once in a lifetime opportunity. Winners will travel to Australia to experience one of the biggest days in the international touring car calendar, as racing legend Marcos Ambrose and Xbox Racing Team lead driver Scott Pye, challenge the V8 Supercar field in the Xbox Racing #17 Ford Falcon FG X.

To earn a chance to win, players must complete the 'Forza Drive to Win/Xbox One Bathurst Challenge' rivals event in-game, racing the 2015 Xbox Racing #17 Ford Falcon FG X around Mount Panorama by 11.59pm on September 29th, 2015, AEST. Those lucky few will then go on to compete live at the Super Cheap Auto Bathurst 1000 for the fastest lap of the track on Forza Motorsport 6, the most realistic racing experience available. The high speed, iconic street circuit is considered to be one of the world's most challenging courses for its combination of narrow sections and steep grades, both of which have been laser-scanned and built from the ground-up for Xbox One.

Ten fans from around the world that complete the in-game rivals event will be drawn at random to attend the Super Cheap Auto Bathurst 1000, October 11-15, 2015, including two from the United States, two from the United Kingdom, one from New Zealand, and five from Australia. Winners will receive a trip for themselves and a friend to the Super Cheap Auto Bathurst 1000, and the chance to score USD$5,000 in prize money, as well as have their Gamertag emblazoned on the official Xbox race car and the track itself.

Winners will also get the chance to meet Ambrose and Pye and challenge their Super Cheap Auto Bathurst 1000 qualifying times on Forza Motorsport 6.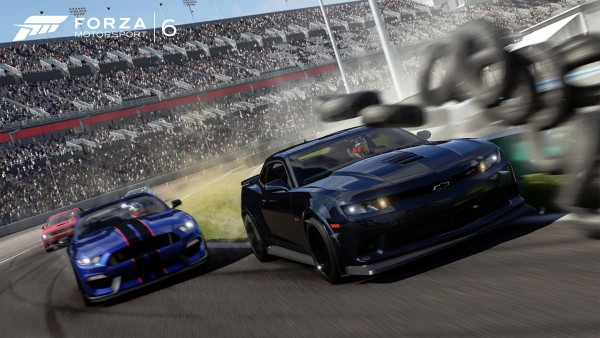 And there you go. Remember when you grab the game to ensure you get entered by following those lovely instructions, and pick up Forza next week when it launches on the Xbox One.