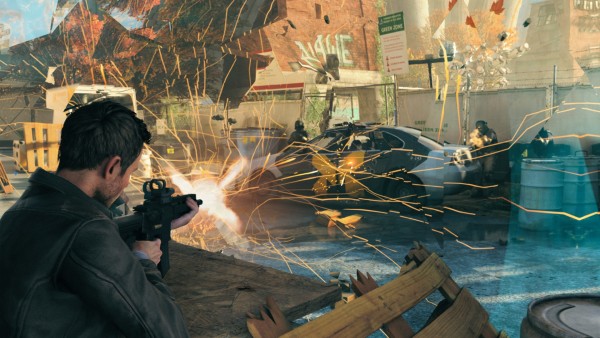 I'm baaaaack! Hello there my lovely Newsbeaters! Andrew back again to handle a special Saturday edition of everyone's favourite Microsoft-themed news blast. Jamie is a tad busy this weekend, so I thought I would hop back into the saddle and lead y'all to some exciting news straight out of Microsoft HQ. We have three Xbox One related pieces for you to enjoy so sit back, relax and get ready to hit the (news)beat!
---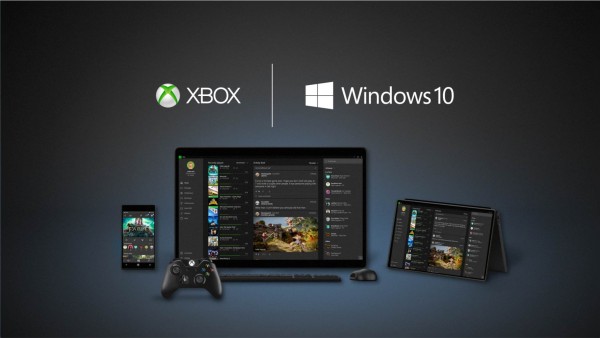 Xbox August Update Brings Game Streaming in 1080p and 60fps
Ahh Xbox One, you probably update more than any console in history. Well, August is no exception and starting over the weekend, Microsoft are rolling out a new update to the console that rings with it the following new features (many of which assist with Windows 10 integration):
1080p/60fps Game Streaming – You can now stream games from your Xbox One to Windows 10 devices in high-res HD quality at 1080p/60fps. The new streaming capability works best for gamers who have home networks with adequate bandwidth.
Right Click – You can now right-click on one of your friends and select Send Message or Invite to Party to more quickly connect with your friends.
Notifications – You can now enable or disable notifications for when you are invited to a party or a multiplayer game.
Recently Played – Now you will see an animated display alternately showing you how many friends have played each game along with the four most recent players.
Compare Achievements with a Friend – You can now compare your achievement status with one of your friends who has played the game.
My Games –  My Games has been updated to support a grid view with a jump list, where your games are now displayed in a grid sorted alphabetically.
Add Games – The ability to manually add games to your collection that have a link in the Start Menu game from your PC has been updated with a help link to help you add games to your collection.
---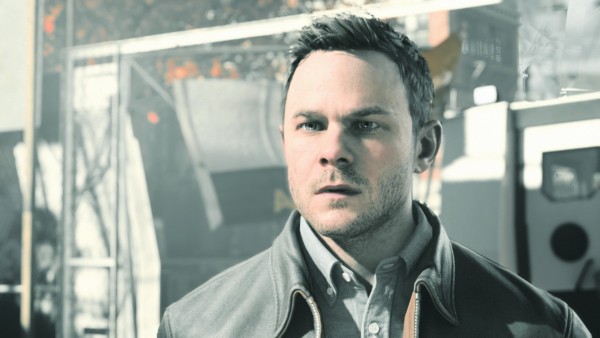 Quantum Break Blends Epic Gameplay with an In-game Live-action Show
We have been hearing about Quantum Break since the Xbox One was first announced, and while the game/tv-show hyrid is still almost a year away from release, we have a bit more of a tease from the developers to show us a little bit of what we will be dealing with come April next year. Here is a little snyopsis of the series delivered to us in parts by some of the key people involved in its production:
A time machine experiment leads to the murder of one of the inventors, William Joyce (played by "Lord of the Rings" star Dominic Monaghan), the brother of main character Jack Joyce (played by "X-Men" mainstay Shawn Ashmore). Jack has to stop his brother's murderer – and megacorporation Monarch Solutions leader – Paul Serene (played by ominously-awesome "Game of Thrones" star Aidan Gillen).
Due to his proximity to the experiment Jack has numerous time-based powers at his disposal. He can speed himself up to dash or dodge, and avoid obstacles. Or he can create shields, or stop time within a localised space in order to take out enemies. The different skills come in handy, in both the game's platforming and combat settings. In our recent gamescom 2015 demo, Jack had to navigate out of a collapsing shipyard that was caught in a time stutter. Time itself kept moving forward and backward, causing sea trains and ship parts to crash to the ground in and endless loop. Using his time-dash move and some careful timing (get it?!), Jack was able to zip through the obstacles and make his way to safety… only to find Monarch militia waiting for him.
Some of the Monarch guys have special suits that allow them to act normally in the time stutter areas. Quantum Break developer Remedy Entertainment has shown off how Jack can damage their suits and cause them to get trapped in the wobbling timeline; it's a sweet alternative to shooting the bad guys up, though you can do plenty of that, too. The time powers look like a heck of a lot of fun – equal parts flash and usefulness.
What makes Quantum Break extra-unique is the live-action show embedded into the game itself. There are five chapters in Quantum Break, and between each of them is an episode of the show. While the game focuses on Jack's point-of-view, the shows are more from the villainous Paul Serene's side and his second in command Martin Hatch (played by "The Wire" actor Lance Reddick). Choices you make in the game affect the show, which in turn affect the game again. Each episode has branching junction moments that alter the plot.
---
So a short, yet sweet installment to Xbox Newsbeat. I for one was never sold on Quantum Break but as more and more info comes out, my interest is certainly piqued. Which of today's two pieces got you the most interested? Let us know in the comments below and make sure you check back next week, when we will have another installment of Xbox Newsbeat ready and raring to go.