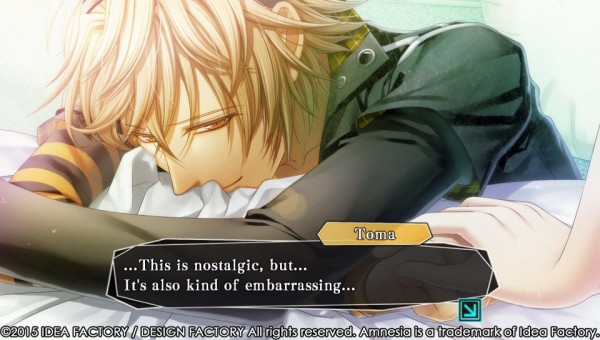 With Amnesia: Memories set to be released in a little over three weeks on the PlayStation Vita and on PC through Steam Idea Factory International has released a new batch of screenshots for the title and this time around they are introducing the potential love interest Toma.
Toma is another childhood friend who has protected the heroine since she was young and served as her "knight in shining armor." He is incredibly responsible and kind and will stop at nothing to keep the protagonist safe, but when things go wrong can you manage to defend your love?
Amnesia: Memories will be released on August 25th in North America for the PS Vita and worldwide on PC while European gamers can download the title starting on August 26th.