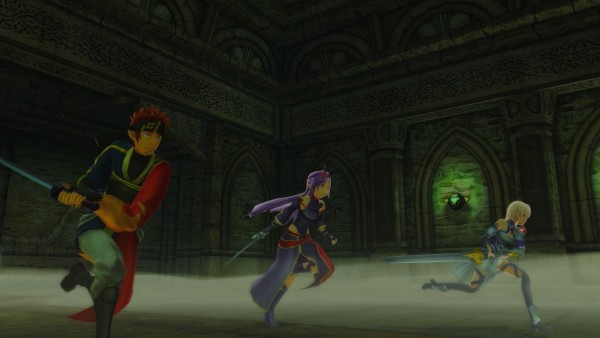 Bandai Namco has announced that they are planning on releasing Sword Art Online: Lost Song in North America on November 17th and Europe on November 13th where both the PlayStation 4 and PlayStation Vita versions of the game will be available for purchase at retail and digitally.
Sword Art Online: Lost Song serves as a followup to last year's Sword Art Online: Hollow Fragment (though hopefully this one will feature an actual English translation instead of the incredibly poor translation in Hollow Fragment) and takes place in the world of ALfheim and features not only an original story taking place in a number of new environments but also feature a number of playable characters and aerial battles.
You can read a brief story rundown from Bandai Namco below:
Journey into the world of ALfheim Online for the very first time! Join Kirito as he ventures online to explore Start Alfheim, a brand-new area of ALfheim Online, the floating is comprised of continents led by The Floating City of Ryne. This original storyline includes new and returning characters and exclusive environments in the ultimate Virtual Reality universe!

Sword Art Online: Lost Song features all-new Aerial Battles and plenty of customization features. Link Start into the Sword Art Online world and join your favorite dual-wielding player, Kirito, on the greatest adventure yet!