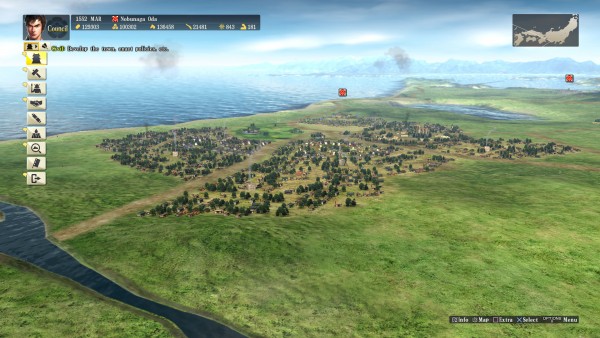 While Koei Tecmo is planning on releasing Nobunaga's Ambition: Sphere of Influence on September 1st for the PlayStation 4, PlayStation 3, and PC the company is planning on giving those picking up the PC version of the game through Steam a bit of a bonus.
For one week after launch Nobunaga's Ambition: Sphere of Influence will be available at a $10 discount through Steam and will also come with three additional playable scenarios that have been detailed below:
The God of War Descends, which tells the tale of Kagetora Nagao, 4th son of Tamekage Nagao, who replaces his weak brother as head of the Nagao clan. When the liege lords of his clan are unwilling to recognize such a young and inexperienced youth he must force them into submission and prove his superiority as a commander. This is the origin story of Kenshin, the general who became known in Japan as the "God of War".
Stronger than an Alliance, which follows the stories of two young men, Takechiyo Matsudaira and Kipposhi, who grow up to be two of the most significant figures of their time, Ieyasu Tokugawa and Nobunaga Oda. This scenario explores their time growing up together and sheds some light behind the forging of their strong alliance and friendship.
Dawn of Revolution, in which Nobunaga finds himself caught in a struggle for control with many other powerful lords. This scenario centers on Nobunaga's grand plan to unite the land, and the historical drama it ignited.
Koei Tecmo has also released a handful of new screenshots for the title that highlight how civil developments will take place in the game by building up the infrastructure of towns as well as castles.