Madman Entertainment announced four license acquisitions at their panel at SMASH! Sydney 2015 last weekend.
First up is Amagi Brilliant Park. It is based on Shuji Gatou's on-going light novel series of the same name. The 13-episode series was adapted by Kyoto Animation. An OVA was produced, but Madman has not revealed if their release will include this. Madman describes the series as follows: "A mysterious but pretty transfer student, Sento Isuzu, asks Kanie Seiya out on a date to an amusement park. That park was Amagi Brilliant Park, featuring worn-down attractions and lackluster service — the worst in Japan."
Next up is Yowamushi Pedal. It is based on Wataru Watanabe's on-going manga series. TMS Entertainment has adapted the series into an OVA, two television anime seasons and three films. It is not clear how much of the anime Madman's license covers. Madman provided a synopsis of the series:
Onoda Sakamichi is a rather timid, anime-loving first-year student at Sohoku High School. Upon entering high school, he tried to join the anime research club, but after meeting Imaizumi Shunsuke, a renowned cyclist since middle school, and Naruko Shoukichi, who swept the Kansai cycling championship, he ended up joining the competitive cycling club.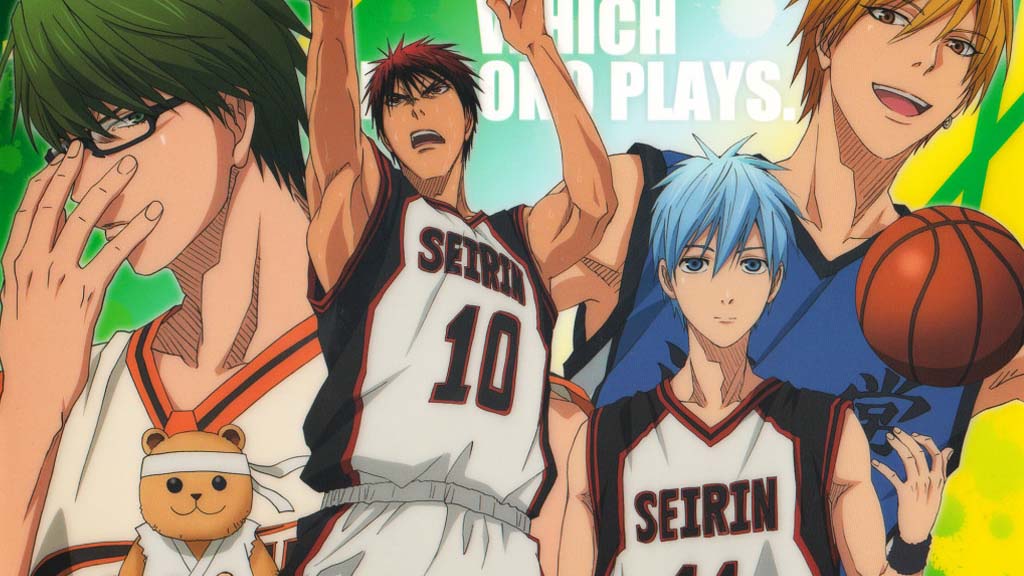 The third title is Kuroko's Basketball. It is based on Tadatoshi Fujimaki's 30-volume manga series. Production I.G. has adapted the series into three television seasons so far. The series is described as follows:
An up-and-coming power player, Taiga Kagami, is just back from America. When he comes to Seirin High School, he meets the super-ordinary boy, Tetsuya Kuroko. Kagami is shocked to find that Kuroko isn't good at basketball, in fact, he's bad! And he's so plain that he's impossible to see. But Kuroko's plainness lets him pass the ball around without the other team noticing him, and he's none other than the sixth member of the Miracle Generation.
Finally, Madman now has the Australian distribution rights to To-Love-Ru. It is based on Saki Hasemi's 18-volume manga series. Xebec has adapted the series into four television anime seasons and two OVAs. Madman stated in their announcement that they have acquired all seasons of the series. They provided a synopsis of it:
The story is about Yuuki Rito, a high-school boy who cannot confess to the girl of his dreams, Sairenji Haruna. One day when coming home and sulking in the bath-tub a mysterious, nude girl, appears out of nowhere. Her name is Lala and she comes from the planet Deviluke, where she is the heir to the throne. Her father wants her to return to her home planet so she can marry one of the husband candidates, but she decides that she wants to marry Rito in order to stay on Earth.
Precise release plans for these four titles have not yet been revealed.