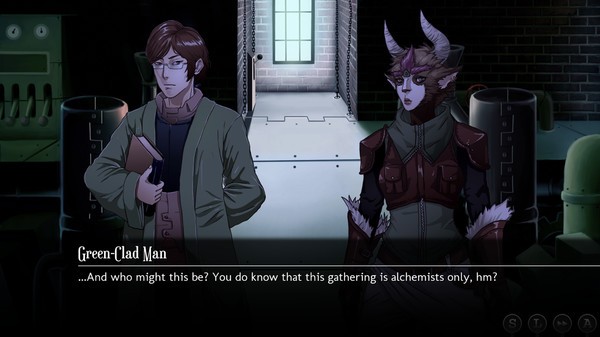 Late last year the OELVN Icebound was looking for help on Steam Greenlight and now in only a couple of days the title will be available for purchase on Steam. The developer has announced that Icebound will be released on August 5th and will feature both Steam achievements as well as trading cards. For those curious about what Icebound is, it is a PC visual novel and puzzle game set in a steampunk fantasy world that has fallen into the depths of a thousand-year ice age. Alchemy is a very real ability to manipulate the forces of nature and machines run using clockworks and steam. Humans have united under the Empire, a mighty continent-wide government that seeks to harness the power of alchemy, while the horned race of ferans lives in tenuous peace.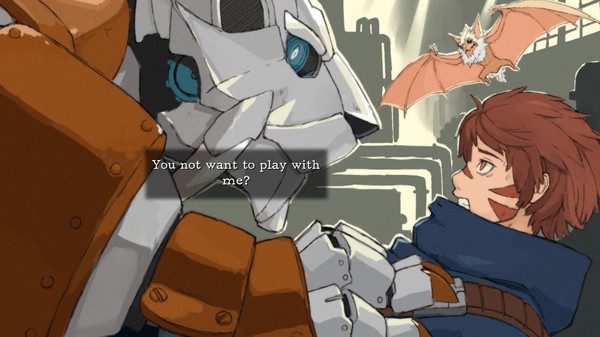 The story of Icebound follows a wandering alchemist named Dougal, and his icebat Familiar, Isaac, wind up in Isenbarr, an isolated frontier town that is about as cold as you can get. But, when he tries to get a job, he stumbles upon a mysterious challenge with a potentially priceless reward, and several other alchemists vying for the prize. He must use all the alchemical skills at his disposal in order to defeat the monster plaguing the town and prove himself worthy. Unfortunately for him, this seemingly straightforward task turns out to be anything but.
Those interested in picking up Icebound can still pre-order the title through Steam and those who want to see what else is on its way from Fastermind Games can check out their next project, Moonshot, here.