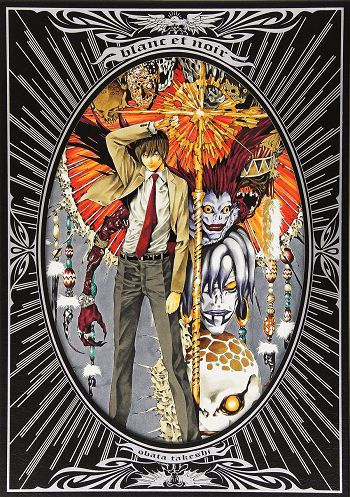 Recently during Otakon 2015 Viz Media announced a number of couple of new manga licenses as well as an art book acquisition for release in North America. Perhaps the most interesting one of these licenses happens to be Inio Asano's Goodnight Punpun, a "dark and edgy" manga series following the story of a kid named Punpun Punyama who wants to win a Nobel Prize and save the world as well as find true love and plenty of porn, but his average life is about to unravel.
The company also announced the licensing of The Heiress and the Chauffeur, a shojo series that takes place at an all-girls school during the Taisho Era of Japan. Rumors have been swirling around that heiress Sayaka Yoshimura is having a forbidden love affair with her chauffeur, Shinobu Narutaki but despite how hard she denies these rumors, could love actually be blossoming?
Finally the art book licensed by Viz happens to be called Blanc et Noir: Takeshi Obata Illustrations which features a limited edition release of only 10,000 copies collecting the best works from the artist known for Death Note and Bakuman. Currently all three of these releases are set to debut in spring 2016 .