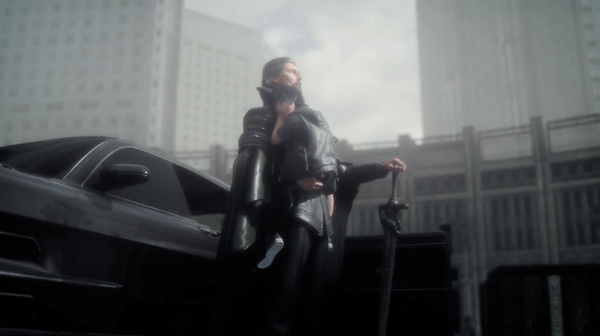 In case you somehow missed it considering the large number of reveals and debut trailers today, Gamescom is currently underway and while Square Enix has already had a few things to show off they are have now released a brand new trailer for Final Fantasy XV called 'Dawn.'
This 'Dawn' trailer serves as a way to introduce the dramatic events that take place fifteen years prior to the start of Noctis' journey in Final Fantasy XV and considering how important these events may be, Square Enix has provided the following story details describing the events shown in the trailer that can also be found below:
In a matter of days, the Kingdom of Lucis is to sign an armistice, ending a long and bitter conflict with Niflheim. Ahead of the ceremony, Prince Noctis, heir to the Lucian throne, sets forth from his homeland to formalize the union of states through his marriage to the Lady Lunafreya of the imperial province of Tenebrae.

The offer of peace, however, is no more than a ruse to lower the Lucian shield, and the imperial army takes the crown city and its sacred crystal in one fell swoop. En route to his destination, Noctis is shocked to learn that he, his father the king, and his betrothed are believed dead.

Overnight, the dream of peace has faded into a distant memory. His world crumbling around him, Noctis has naught but his resolve and his loyal companions to see him through the trials to come.