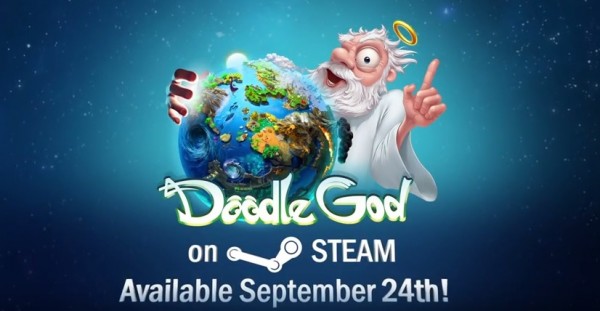 Doodle God is no stranger to the mobile market, as the title has been downloaded millions of times worldwide and continues to attract more players everyday due to its addictive gameplay. Like a lot of casual successes, we are about to see bigger and better things for the humble game – as JoyBits (creators of Doodle Kingdom) have announced versions for both Steam and the Xbox One.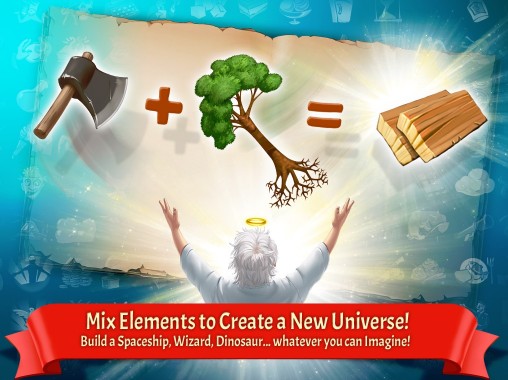 "Doodle God has seen tremendous success on mobile platforms and we are ecstatic to bring the game to Steam," said Paul Baldwin, CEO of JoyBits. "With the new tournament mode, state of the art graphics, and much more, it's safe to say this is the best version of Doodle God ever."

In Doodle God players mix and match different elements starting with fire, earth, wind and air to ultimately create an entire world filled with skyscrapers, aliens, and more. With the new "Planet" mode feature, as each new element is created, players will see the new element beautifully animated in their world. Each time a new element is successfully created, players are rewarded with the wit and wisdom of some of the greatest philosophers and comedians of all time!

Doodle God Gameplay Features:

New online multiplayer Tournament mode – Three players can play online and test their divine knowledge
New Planet Mode: Gamers can watch their world come alive as they play
Fun and challenging modes: Mission and Artifacts, Puzzle, and Quests
Utilize fire, wind, earth and air to create a personalized Universe
Create more than 300 elements, concepts, advanced creatures, and more
Tons of achievements
Mini-games galore!
While the title isn't coming to the Xbox One until 2016, September is a fine time for Steam users to dive in head first and see what this title is all about! Check out the new teaser below.