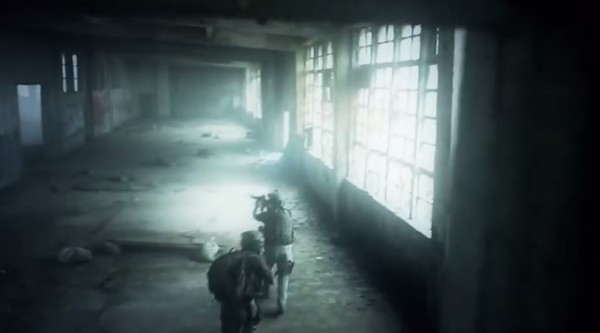 Get Even looks different and fresh, yet is still mysterious at the same time. In the trailer, we see what seems to be a new perspective on a FPS, but before the end hits – the world begins to break in a digital fashion and we see a girl tied up. Bandai Namco and The Farm 51 elaborate a bit more in the press release of what is real and what is all imagination.
Get Even is the psychological thriller movie genre made video game, blurring lines and blending the frantic tension of the FPS
genre with the oppressive intimacy of a complex personal investigation. Eschewing the usual clichés and gung-ho scenarios currently inhabiting the FPS genre, Get Even packs an alternative, mature and intriguing story combined with strong shooter elements.

"We're pleased to be working with BANDAI NAMCO Entertainment to publish Get Even globally. We are convinced that they are deeply committed to help us make this game a unique experience. Not only will BANDAI NAMCO publish Get Even, but they are also helping us on a production level and fully support our vision of the game. We believe Get Even is an innovative landmark in the FPS genre and expertise provided by BANDAI NAMCO will be a very important factor in helping us realize its potential – said Wojciech Pazdur, Development Director at The Farm 51.
It certainly looks to be an interesting choice for the publisher, and one that hopefully will pay off by using our own genres against us. Check out the teaser below and you can find Get Even on consoles next year.