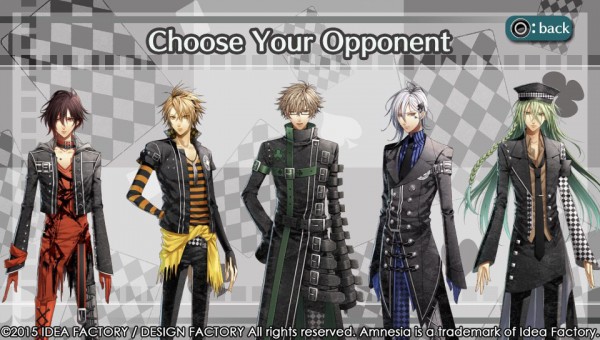 While Amnesia: Memories is mostly a visual novel that follows the player's choices and how they affect their relationship with their chosen love interest, there are also a number of mini-games scattered throughout the title and that happens to be what Idea Factory International chose to focus on today with their latest screenshots and a new trailer for the game.
This trailer not only shows off how the different choices you make throughout the game can affect your relationship with a chosen bachelor by affecting various relationship parameters but also air hockey and rock-paper scissors mini-games that are separate from the main storyline and allow players to play against the game's available bachelors.
Currently Amnesia: Memories is set to be released on the PlayStation Vita and PC on August 25th and in Europe on August 26th.