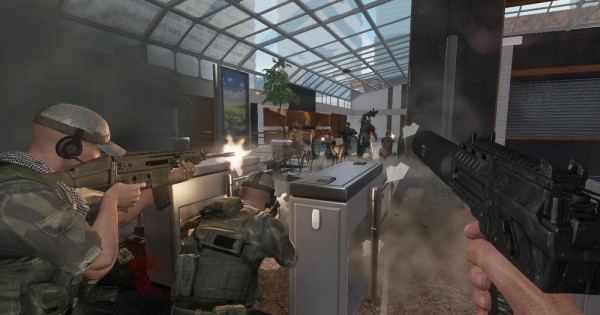 Nacho Games is a new LA-based indie developer comprised of former members of Adhesive Games (HAWKEN). Today, the team announced that their first game Burstfire is now available on Steam Early Access.
Burstfire is a realistic FPS that features tense one life per round tactical gameplay. Each round starts with a non-combat phase that gives players the chance to set up traps, fortify strongholds, and scout the enemy position. After that, the fight is on with no health regeneration.
The game features a class-less loadout system. Currently, the game features two maps in the Operation Firewall game mode, with more game modes and maps on the way. Nacho Games is promising free content updates for Burstfire, with no paid DLC. The game is priced at $14.99 USD on Steam, but a 10% discount is available until August 13. Burstfire runs on Windows only.