Windows 10 is rolling out and August is about to start, which means Microsoft has plenty of news to share.
---
Four Action-Packed Free Games with Gold Coming in August 2015
It's that time of the month again! Xbox Live Gold members can look forward to four new free titles this August. For Xbox One owners, Metal Gar Solid V: Ground Zeroes will be free all month. How To Survive: Storm Warning Edition will also be free from August 16th to September 15th. Xbox 360 owners can get their hands on Metro 2033 from August 1 to 15th. Then the sequel, Metro: Last Light will be free from August 16th to the 31st.
---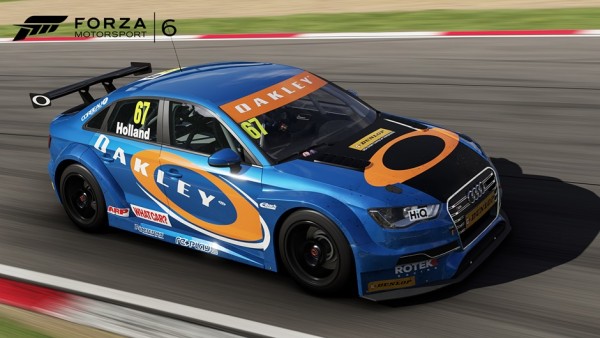 The British Racing Invasion Arrives in the Forza Motorsport 6 Garage
Last week's Forza Motorsport 6 garage announcement was all about the classic American car company Ford. This week takes a hop across the pond to Britain and the 2014 British Touring Car Championship with the 2014 Audi #67 Rotek Racing S3 Saloon and the 2014 Toyota #80 Speedworks Motorsport Avensis. This week, the following cars are joining the garage:
2013 Hyundai Veloster Turbo
1965 Shelby Cobra Daytona Coupe
2000 Nissan Silvia Spec-R
1994 Toyota Celica GT-Four ST205
1992 Honda NSX-R
1973 Pontiac Firebird Trans Am SD-455
2002 Camaro 35th Anniversary SS
2014 Mercedes-Benz A 45 AMG
2012 Ultima GTR
2013 Bentley Continental GT Speed
1997 Land Rover Defender 90
2014 Audi #67 Rotek Racing S3 Saloon
2014 Toyota #80 Speedworks Motorsport Avensis
2014 Honda #2 Castrol Honda Civic WTCC
2014 Honda #5 Zengo Motorsport Civic WTCC
2014 Toyota #20 United Autosports Avensis
2014 Toyota #11 Handy Motorsport Avensis
1991 Ferrari 512 TR
2011 Cadillac CTS-V Coupe
1992 Volkswagen Golf Gti 16v Mk2
1992 Alfa Romeo 155 Q4
1987 Buick Regal GNX
2011 BMW Z4 sDrive35is
2013 Lexus GS350 F Sport
1974 Lancia Stratos HF Stradale
1980 Renault 5 Turbo
2015 Jaguar XFR-S
2012 Chrysler 300 SRT8
2013 Mazda MX-5
1994 Ferrari F355 Berlinetta
1970 Dodge Coronet Super Bee
1993 Jaguar XJ220
1992 Mitsubishi Galant VR-4
1990 Subaru Legacy RS
2002 Acura RSX Type-S
2003 Audi RS 6
1991 GMC Syclone
1973 Mazda RX-3
1995 BMW M5 E34
---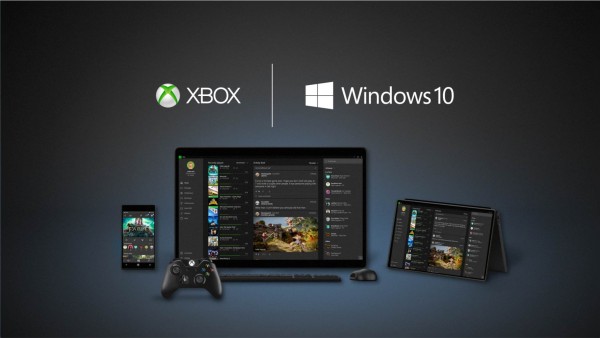 How to Stream Games from Your Xbox One to Your Windows 10 PC or Tablet
If you're part of the early wave of adopters, Microsoft has released the following guide to help you stream your Xbox One to your Windows 10 PC or tablet.
Step 1: Plug in and set up an Xbox One controller on your Windows 10 PC or tablet

Windows 10 PCs already have native support for Xbox One controllers. Just plug the controller in via the USB cable that came with it, wait for the drivers to install, and you're good to go. It'll vibrate when it's ready to use. Easy!

Step 2: Launch the Xbox app for Windows 10.

It's free, and built into Windows 10. Also easy!

Step 3: Create an Xbox Live account, or sign into your existing account.

After launch, you should see the Home screen, and a prompt to either log into your account or create a new account. It's a simpler process than ever, as well as free. Just follow the steps you're given; you should hopefully have some experience logging into accounts for things, if you're on the Internet reading this!

Step 4: Turn on your Xbox One.

It might be easier to set it up in the same room as your Windows 10 PC so you can see both at once – but it's certainly not necessary, if you don't mind moving back and forth should you need to double check any info.

Step 5: Connect your devices.

Make sure both your PC and your Xbox One are on the same wired or wireless network (wireless networks should have the same name). Then, on your Xbox One, navigate to the Preferences section of the Settings menu, and make sure the "Allow game streaming to other devices" box is checked.  Next, in the Xbox app on your PC, go to the left-hand navigation and click on "Connect." You should see your Xbox One listed as a connection option (in certain circumstances, it will already be connected – for example, if you've previously connected in the past). Simply click on your console's listing, and the app will handle the rest. If you're having trouble connecting, try restarting the app.

Step 6: Stream those games!

Go to the Xbox app's Home menu, then select a recent Xbox One game from the Recently Played list, then "Play from Console" to start streaming.
---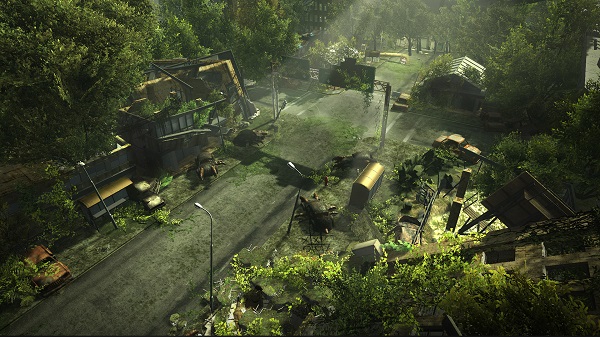 Five ID@Xbox Windows 10 Titles We're Excited About
Microsoft is bringing five indie games to Windows 10 and Xbox One with their ID@Xbox program.
Ashen – A third person action RPG about forging relationships in a sunless world covered in ash.
Cuphead – An old-school style platformer that is inspired by classic 1930's cartoons.
Pit People – The developers of one of the first Xbox Arcade game Castle Crashers is back with a turn based strategy.
Swordy – This game litters an entire screen with medieval weapons then spawns all the players without weapons, causing a frantic rush as players grab their favourite weapon to start bashing heads. This could possibly be the best party game since Bomberman on the SNES.
Wasteland 2 – The sequel to Fallout's predecessor is coming to Windows 10 and Xbox One after a successful run on Steam.
---
Minecraft: Windows 10 Edition Beta Now Available
Minecraft: Windows 10 Edition Beta is available now on the Windows 10 store. Those who already own the Java version of Minecraft can log into their Mojang account and get their free key right now! Otherwise, the game costs $12.29 AUD during the beta, and it is likely the price will go up once the game leaves beta.