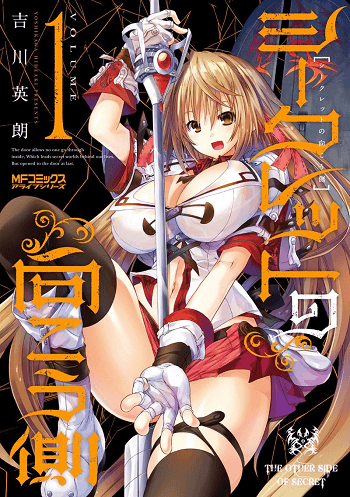 Earlier today Seven Seas Entertainment announced that they are continuing to try and slay wallets throughout North America by picking up another new manga license in the form of The Other Side of Secret (Secret no Mukougawa). This manga, written by Hideaki Yoshikawa, began running in Japan back in September and has since had three volumes published in Japan.
Currently Seven Seas is planning on releasing the first volume of The Other Side of Secret on June 7, 2016 and according to their description, the series is one that follows a boy traveling to an alternate world.
A boy named Yuto witnessed his sister disappear through a strange portal seven years prior to the start of the story and now that he has witnessed two new girls emerge from the same portal he quickly follows them back through the portal only to find himself transported to a strange and dangerous world. After making a terrible mistake that costs the lives of many people, Yuto must atone for what he did while also searching for his lost sister.