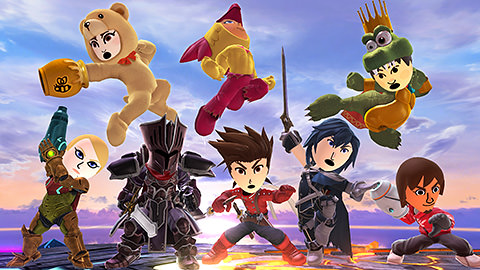 Whose ready for more Super Smash Bros. content!? Wave 3 of DLC and a big patch is here for Super Smash Bros. for Wii U and 3DS and it includes a number of updates and new content including costumes, stages and new features.
First patch 1.10 introduces the long awaited Tournament mode. The mode allows you to set up tournaments and hand out an ID for players to join similar to Mario Kart 8 tournaments. Up to 64 competitors may play in a tournament. Unfortunately, and this is a very big negative for most players, the mode is online only unlike in past titles Melee and Brawl.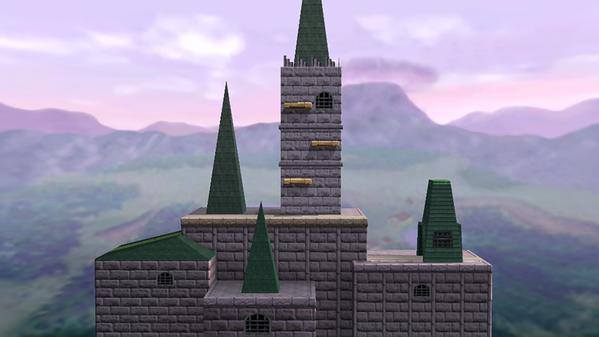 In another feature taken from Mario Kart, replays can now be uploaded straight to YouTube for the world to see. The replay feature is exclusive to the Wii U version of the game. In unannounced changes, a number of fighters are receiving slight buffs and nerfs in attack damage, lag and hit boxes.
Now for paid content. Two new stages and a number of new costumes are being added for Mii characters. Players can purchase these separately or in bundles. All content is listed below.
New stages
– Peach's Castle (64)
– Hyrule Castle (64)
Mii Costumes & Hats
– Bear Suit Hat
– King K. Rool Hat
– Flying Man Hat
– Chrom Wig
– Black Knight's Helm
– Lloyd Wig
– Samus's Helmet
– Hoodie
– Bear Suit (Gunner)
– King K. Rool Outfit (Brawler)
– Flying Man Outfit (Brawler)
– Chrom's Outfit (Sword Fighter)
– Black Knight's Armour (Sword Fighter)
– Lloyd's Outfit (Sword Fighter)
– Samus's Armour (Gunner)
– KK Slider Outfit (Brawler)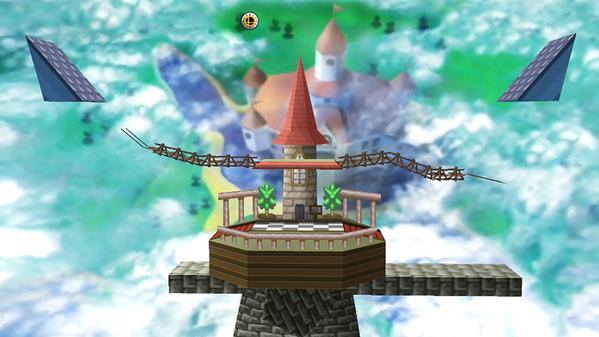 Each outfit is available separately for $1.05 for one version of the game, or $1.35 if you want it for both. Stages cost $2.60 for one version and $3.90 to own it on both games. There are also bundles for all the new content or just all the new Mii outfits which are slightly cheaper than purchasing everything together. Prices listed in Australian Dollars. The KK Slider Outfit is free however and you get it when you download the newest patch.
Check out screenshots and the new trailer below to see these new outfits in action. Let us know in the comments below what your thoughts are on the latest content and if your favourite character suffered or was boosted by the latest patch in any way.