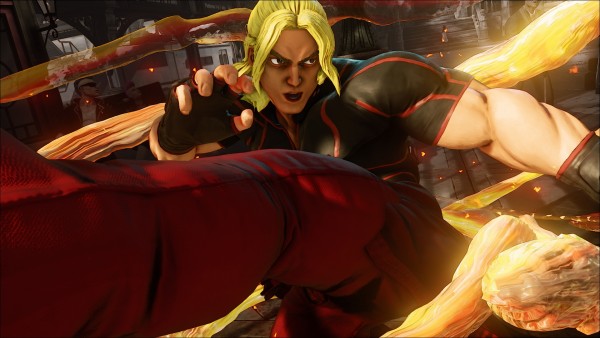 Capcom announced earlier today during their panel at San Diego Comic-Con that Ken Masters will be joining Ryu, Chun-Li, Charlie Nash, M. Bison, Cammy, and Birdie as playable characters in Street Fighter V.
While this announcement was expected to happen eventually very few people could have predicted that Ken would be revealed with a redesigned appearance and with an array of new abilities that make him different from Ryu. Ken now uses a mixture of techniques that are described as "aggressive, in-your-face" and create flashy combos that deal massive damage.
To go along with this announcement Capcom has released a large batch of screenshots and the reveal trailer for the redesigned Ken that you can find below.