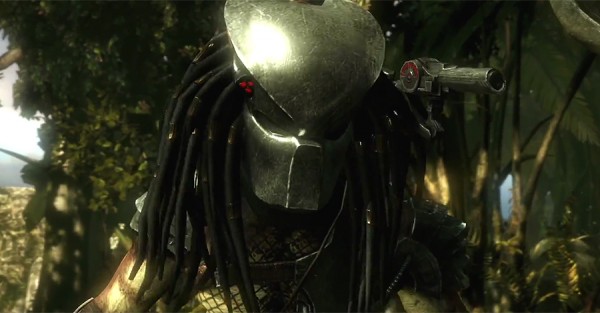 Ever wanted to have Jason Voorhees face off against Predator? Now you can. The third of four DLC characters announced for Mortal Kombat X's 'Kombat Pack', film icon Predator, is available today for download Xbox One, PlayStation 4 and PC. Those who don't own the 'Kombat Pack' – retailing for $44.95 – will have to wait until July 15 for their chance to purchase the alien hunter separately.
The 'Predator Bundle' also includes the Commando Johnny Cage, Infrared Scorpion and Carl Weathers Jax (with voice) skins. The bundle will be priced at $11.95; Predator alone will cost $7.55; the 'Predator/Prey Pack' – the three skins – at $5.95. Check out the launch trailer for Predator in Mortal Kombat X below.
Mortal Kombat X: Predator Official Trailer
As an added thank you from NetherRealm Studios, starting today as well, players will be able to download the Klassic Fatality Pack for free! This includes original fatalities for Sonya, Scorpion, Johnny Cage and Sub-Zero, along with the previously pre-order exclusive Kold War Scorpion skin. Happy hunting!