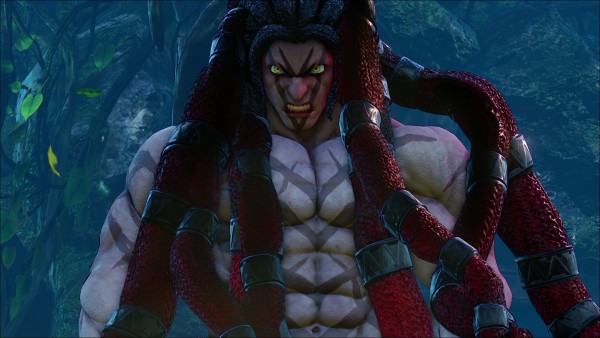 Looking like a mix of Dragon Ball Z's Broly and the rap genre's Waka Flocka Flame, the wild warrior Necalli is the first brand new warrior to be announced for Street Fighter V and the Street Fighter universe. While we got a brief look at his face in a cutaway shot at the end of the Ken trailer, we now have some screenshots and a brand new trailer showcasing this new warriors devastating power.
Necalli seems to have a mix of strike and grapple attacks and his V-Trigger sees him transform, with his hair glowing red and standing on end. In this form he appears to be faster and more powerful while also gaining a new Ultimate attack.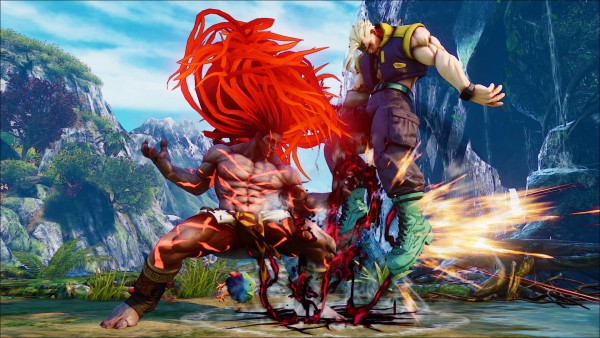 Capcom recently announced that Street Fighter V will be the definitive Street Fighter version for the remainder of the generation, so don't expect any Super, Ultra, Arcade, Turbo, etc. editions to appear any time soon. Instead, Capcom are treating SFV more like a platform than a single game and will aim to add extra characters and balance patches over time as downloadable content.
In a very interesting move from the company, even DLC characters can seemingly be earned through normal gameplay as opposed to a real cash payment if players can save up enough in game currency. Pretty sweet move from Capcom and one that is sure to be pleasing to dedicated Street Fighters. Be sure to check out the new Necalli trailer below and let us know in the comments what you think of this newly revealed fighter. SFV is scheduled for a March 2016 release on PS4 and PC.