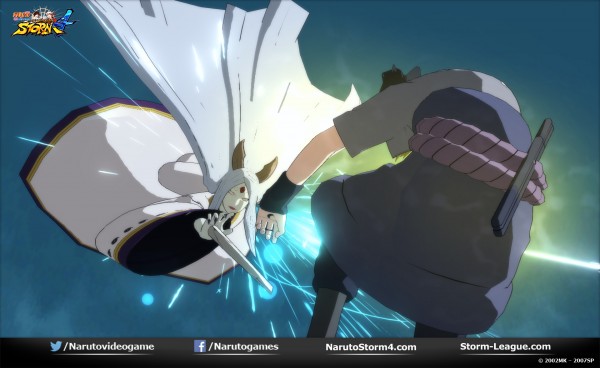 Kaguya Ôtsutsuki, the mother of Chakra made a brief appearance towards the end of the most recently released Naruto Shippuden: Ultimate Ninja Storm 4 trailer, and now we have a few more details on her rather unique abilities as well as some new screenshots for you to admire.
During fights, Kaguya will be able to use her iconic Transportation Technique to corner opponents and get out of tough situations. Essentially this means she can change the current battlefield into four different types of terrain including lava, snow, sand and most likely some type of terrain that is lightning based.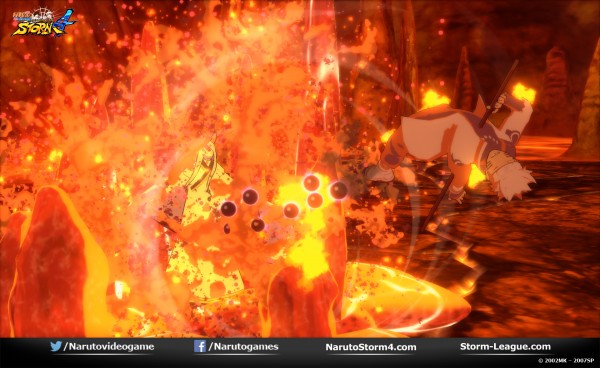 The entire roster will be able to take advantage of these environmental effects, with elemental based attacks such as Fire Style (Katon), Water Style (Suiton) and so on becoming stronger or weaker depending on the terrain.
Naruto Shippuden: Ultimate Ninja Storm 4 will be available on PC, Xbox One and PS4 in September 2015.