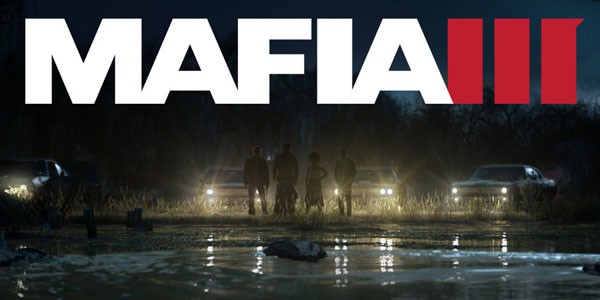 It's been over five years since Mafia II's release. Today, 2K Games announced they will be revealing the next chapter, unsurprisingly entitled Mafia III, in the series on August 5, 2015. They will be premiering the announcement trailer at 10 PM AEST/midnight NZST. 2K will also be bringing the game to gamescom 2015 during a closed-door presentation.
In the mean time, gamers will have to pick apart the small promo image depicting four older cars, the silhouette of four standing figures, and a kneeling person that is probably about to get whacked.
The Mafia series is set in fictional American cities during the 1940s to 1950s. The series are open world games that recreate the mafioso era with period accurate cars, clothes, and music.