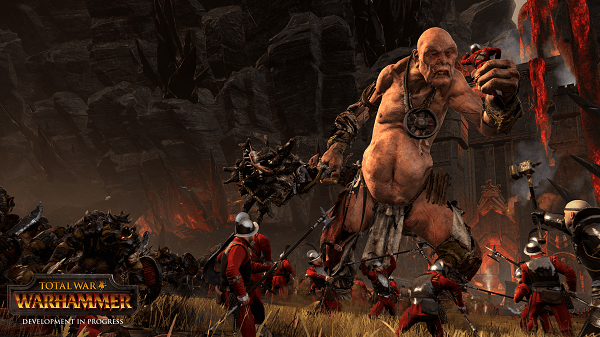 Creative Assembly and Sega released the first gameplay video for Total War: Warhammer today. The ten minute long demo was made with a pre-alpha build of the game, though the battle was scripted to ensure certain engagements happened at the right time.
An unnamed developer is providing commentary for the Quest Battle, entitled The Battle of Black Fire Pass. The battle pits Emperor Karl Franz and his Empire army against Orc Warboss Grimgor Ironhide and the Greenskin hordes. This level was shown off during E3 as part of the press demos.
Total War: Warhammer is set to launch on PC in 2016.