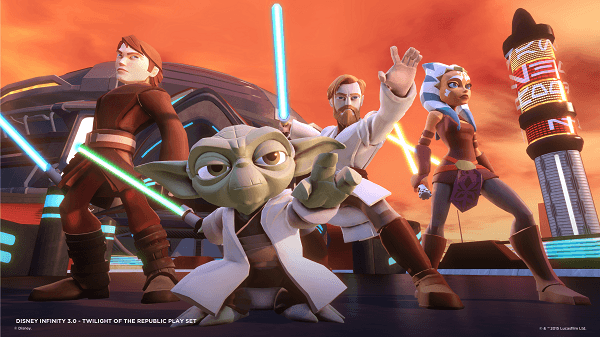 While the Star Wars franchise is set "a long, long time ago. In a galaxy far, far away…" we here living in the present are turning our heads to the future in anticipation of Disney Infinity 3.0's launch. Well, the force is with us today my friends as Disney have officially announced that the highly anticipated toy/game hybrid will be available on September 3rd, 2015.
So I hear you all out there asking "There's so much Disney Infinity 3.0 stuff that's been announced, what can I actually get on September 3rd?" (I know I was asking myself the exact same question as I read through my email this morning), and you will all be happy to know that there is a LOT of content available right out of the gate, namely:
Disney Infinity 3.0: Star Wars Starer Pack:

Twilight of the Empire Play Set Piece
Ahsoka Tanofigure
Anakin Skywalker figure

Star Wars Power Disc Packs
Star Wars Figures:

Yoda figure
Obi Wan figure

Star Wars Rebels figures:

Kanan Jarrus

Ezra Bridger

Sabine Wren

Zeb Orrelios

Inside Out Play Set, including;
Inside Out Figures:
Disney Figures:

Mickey Mouse
Minnie Mouse
Sam Flynn
Quorra
Olaf

Tomorrowland Power Disc Pack
Available exclusively on PS4 from Target in Australia and EB Games in NZ, players can also pick up the special edition of the game which comes with not only the standard Starer Pack contents, but is the only place to get the special Rise Against the Empire Play Set, Luke Skywalker, Leia Organna and Bobba Fett figures (these will be available independently later this year.)
Lastly, if players pre-order their Starter Pack from EB Games stores, they will also get the bonus Toy Box Takeover expansion disc for free. Toy Box Takeover allows you to use any figure from the entire Disney Infinity lineup to travel to various worlds and do battle against evil villains who threaten to destroy the Toy Box forever!
---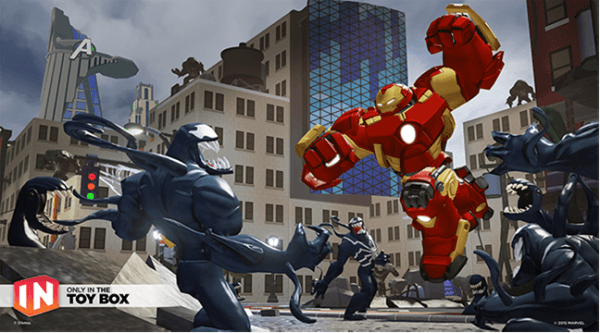 So that's what's available at launch, but what about the future? Well October will see the release of the Rise Against the Empire Play Set featuring all of your original trilogy favourites, but even sooner than that players will have a chance to get their hands on upcoming characters like Darth Vader, Ultron and the Hulkbuster Iron Man.
If you are heading down to SDCC this year, firstly I am super jealous of you and secondly you need to make sure you head to the Disney Infinity Pop-Up Shop at 815 J St. (near 8th St.), where the DI crew will be giving fans the first chance to play with those characters in Play Sets and the brand new enhanced Toy Box mode. Here are the times that the stand will be running, so you can make sure you get in on the action:
Pop-Up Shop Public Hours (PST):

Wednesday, July 8: 3PM-10PM
Thursday, July 9: 3PM-7PM
Friday, July 10: 3PM-10PM
Saturday, July 11: 3PM-10PM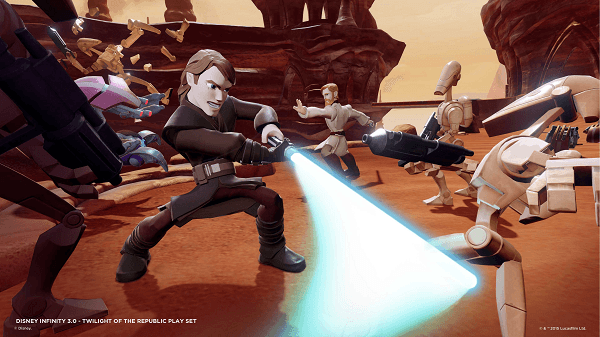 So if you are an Infinity fan who is down at the 'con, then make sure you check it out! For the rest of us, it is a long wait until September so to pass the time you had better make sure you stay tuned to Capsule Computers for all the Disney Information as it becomes available.