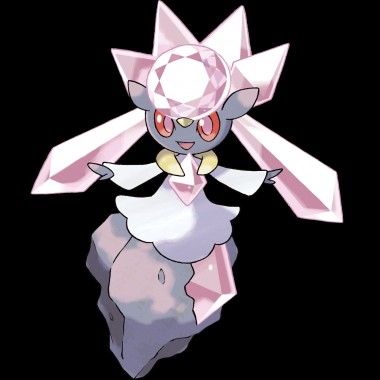 Yo Pokemon peeps! Its time for a brand new event! Make sure you get logged on and download Diancie from July 24th-27th, as players everywhere will receive a special version of the Pokemon on their 3DS, which will also come fully equipped with a mega stone.
Here are the details of the prize in question:
This Diancie is as talented as it is elegant, appearing with a collection of moves that make it ready for battle. As soon as the player receives Diancie in their game, the special distribution Pokémon will become equipped with the Diancite Mega Stone, the item that will allow it to Mega Evolve in Pokémon Omega Ruby or Pokémon Alpha Sapphire! Here are the rest of Diancie's statistics:

· Level: 50
· Ability: Clear Body
· Moves: Diamond Storm, Moonblast, Dazzling Gleam, Protect

Players wishing to obtain Diancie via Nintendo Network between July 24 and 27 can follow these easy steps:

· Select Mystery Gift on the main menu.
· Select Receive Gift, then Yes.
· Select Get via Internet, and then Yes – Diancie will be obtained.
· Speak to the delivery girl in any Pokémon Center to receive Diancie.
· Save the game
This event will be over before you know it, so mark your calenders for Friday and get ready to download Diancie!