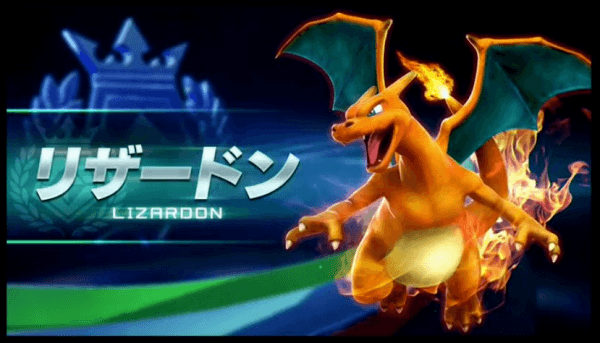 In no surprise to anyone, popular Generation 1 mascot Charizard is the latest character to be announced for the as-of-yet Japanese only arcade fighting game, Pokken Tournament. Joining him will be one of the fastest Pokemon in the game, the Dark/Ice type Weavile. Both characters were announced in a recent Japanese stream. You can find trailers for both the new characters as well as the opening movie for the game below. They will be joining Pikachu, Lucario, Suicune, Gardevoir, Machamp and Gengar as the list of confirmed fighters slowly grows.
Charizard is a power based Pokemon that uses powerful physical attacks as well as its ability to breathe fire to cause trouble for it's opponents. It's Burst Attack allows it to take the form of Mega Charizard X, which seems to have even more powerful fire related abilities.
Weavile is a speed based Pokemon that seems to use it's sharp claws to attack quickly and relentlessly. It also seems able to use it's Ice typing to launch projectiles.
It was also confirmed that Whimsicott and Jirachi will be non-playable support Pokemon. Pokken Tournament is being developed by Bandai Namco who are of course famous for the Tekken series. The game also has an official release date now and will launch in arcades Japan wide on July 16th.
We are hoping a Wii U port will make it's way to international markets at some point in the future. With the release date so close we don't expect too many more roster announcements now so that might be it. You can check out our mock roster which has done pretty well so far. We placed Charizard in the included characters list and Weavile in our honorable mentions.