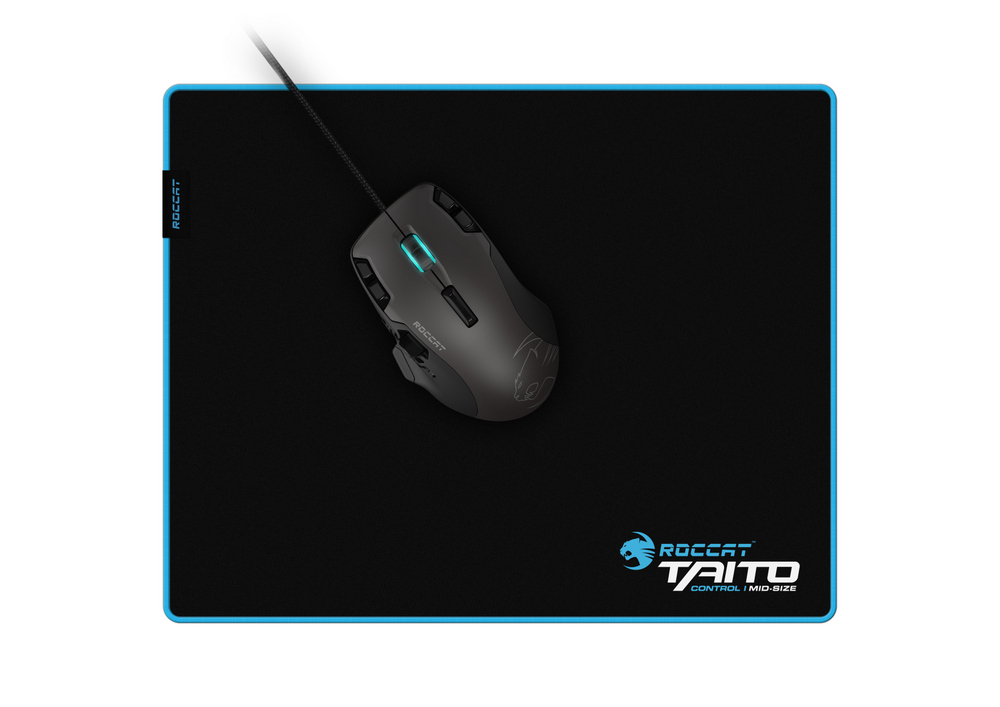 Roccat announced that the newest addition to the Roccat Taito line of cloth mouse pads is now available. The Roccat Taito Control mouse pad is perfect for those of us who hate using a mouse surface that feels like a penguin sliding around an ice rink. The Roccat Taito Control's cloth surface is designed to provide enough resistance to help control a fast moving mouse, while still being smooth to the touch. The edges are stitched to ensure the edges will not fray over time.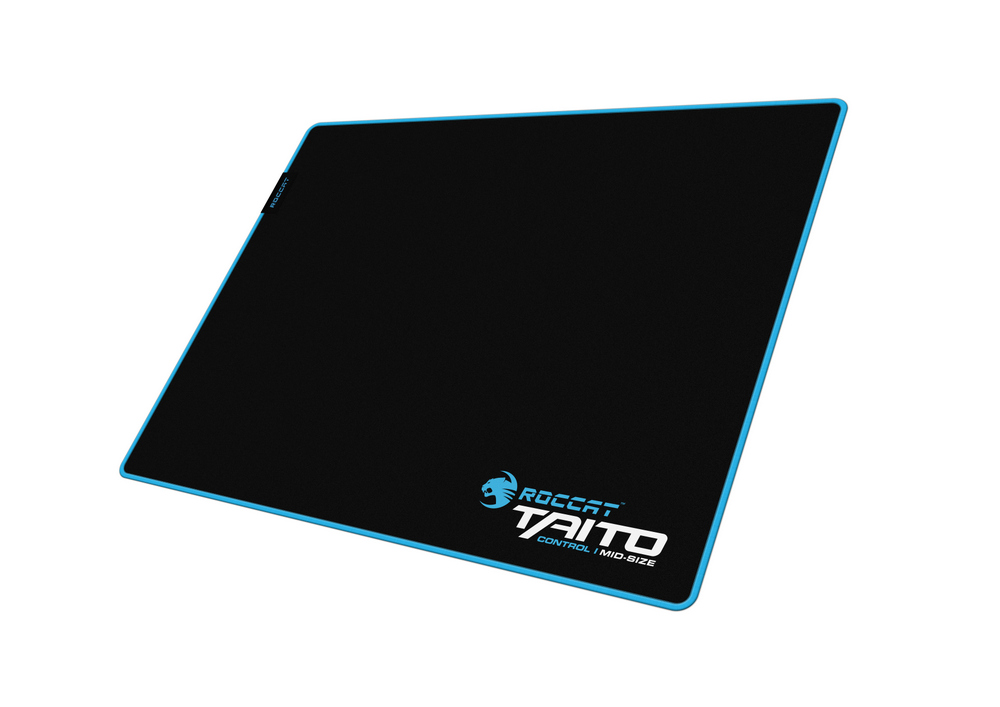 The Roccat Taito Control is a mid sized mouse pad measuring in at 400 mm by 320 mm. It is only 3mm thick, which will keep the mouse surface close to the desk with the help of the rubberized backing.
The mouse pad is available at stores carrying Roccat products with an MSRP of $16.99 USD or €19.99.