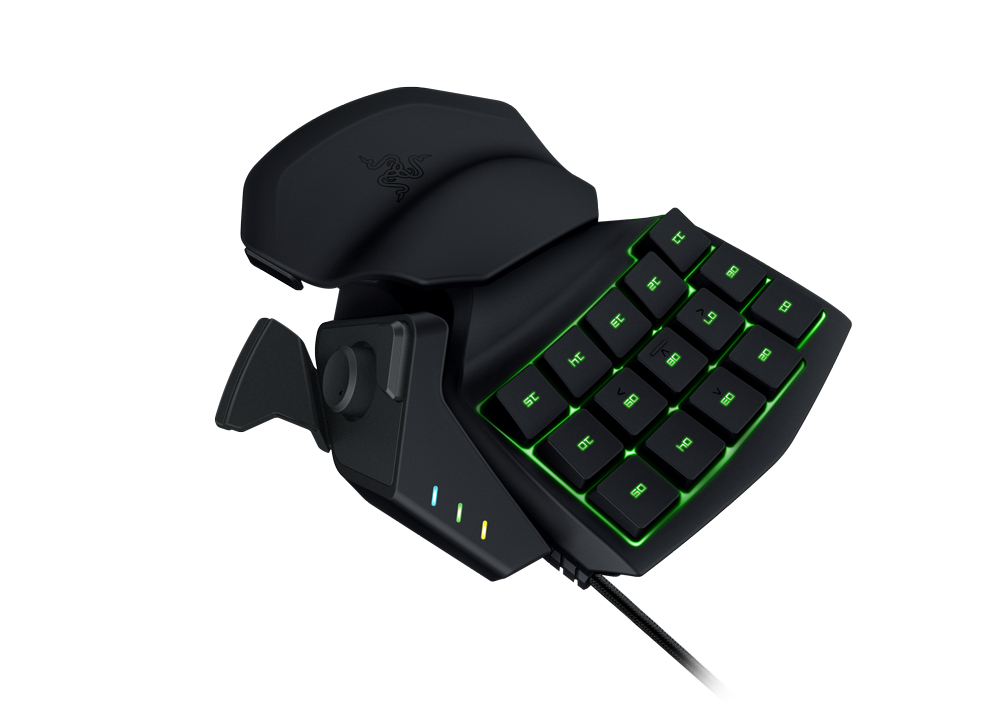 Razer's Chroma line up of multi-coloured LED peripherals is now represented in every product category Razer carries with the announcement of the Razer Tartarus Chroma. The gaming keypad joins a variety of multi-coloured keyboards, mice, headsets, and even a mouse mat.
The gaming keypad maintains many of the old Razer Tartarus' features, including 25 programmable rubber-domed keys, an eight-way directional thumb pad, and eight possible key keymaps per profile. Using Razer Synapse 2.0, unlimited number of game profiles can be stored for use, which can store macros as long as you can possibly make them. No two hands are exactly alike, so the wrist rest's angle is adjustable.

As part of the Chroma's line up, the Razer Tartarus Chroma can be controlled by the Razer Synapse 2.0 to adjust lighting colour and lighting effects. The LEDs are capable of displaying 16.8 million different colours and can pulse, wave, and more.
The Razer Tartarus Chroma is available now at the RazerStore and at BestBuy in USA and Canada. It is priced at $79.99 USD.