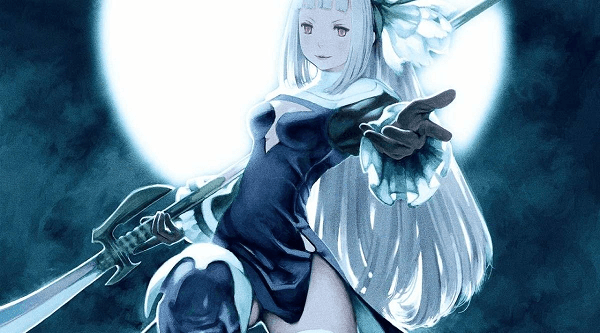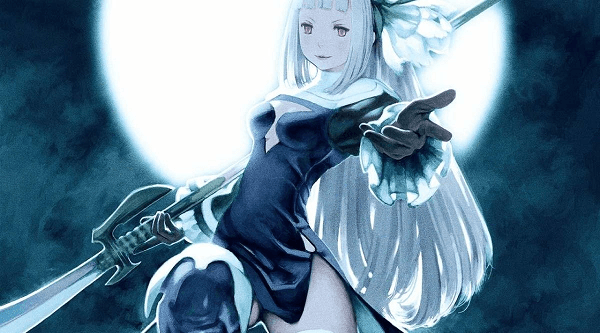 Recently Nintendo held a "Nintendo Direct Micro" that contained quite a few announcements despite being a relatively short showing. The full video for the Nintendo Direct Micro can be found below but as for the actual announcements, quite a few Wii U and Nintendo 3DS games were announced for release in the West this year and in 2016 as well as some add-ons for the recently released Splatoon.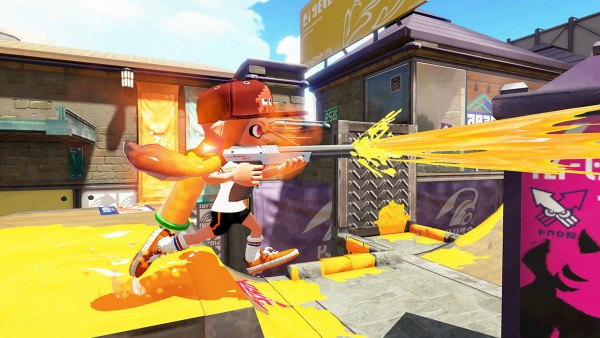 Some of the biggest announcements come in the form of Bravely Second End Layer being confirmed for release in the West in 2016, bringing the sequel to Square Enix's surprising hit to fans who have been eager for the announcement, as well as the localization of Little Battlers eXperience, Chibi-Robo!: Zip Lash, Dr. Mario Miracle Cure, and more.
A full rundown of everything that was announced and detailed can be found below from Nintendo as well as some screenshots and artwork for a few of the titles:
Nintendo 3DS

Bravely Second End Layer: The sequel to Square Enix's hit role-playing game, Bravely Default, is coming to Australia and New Zealand in 2016, complete with a new storyline and more strategic battles to get stuck into. In this sequel, set in a time long after the events of the previous game, follow the path of main character Yew as he embarks on a quest to save the kidnapped Agnès Oblige from evil forces.
Little Battlers eXperience: Just like the popular anime and toy line, Little Battlers eXperience lets players build, customize and battle robots using more than 130 models and more than 4,000 in-game parts. Up to six players can connect via local wireless to battle it out and see whose robot emerges victorious when the game launches in Q3 2015.
Chibi-Robo!: Zip Lash – Everyone's favourite little robot is back, this time in a side-scrolling action game! In Chibi-Robo! Zip Lash, Chibi-Robo must swing his plug to whip enemies, reach far-off platforms and solve environmental puzzles, as well as collect upgrades to extend his plug for getting hard-to-reach collectibles and uncovering hidden areas. Chibi-Robo!: Zip Lash will launch exclusively for the Nintendo 3DS family of systems in November.
Chibi-Robo amiibo – Launching at the same time exclusively in a Chibi Robo!: Zip Lash bundle is a new Chibi-Robo amiibo figure. This new amiibo transforms Chibi-Robo into the all-powerful Super Chibi-Robo in certain stages in the game. In addition, players can level up this Chibi-Robo amiibo to acquire a variety of in-game collectible figures by saving their scores at the end of each stage. More details about this amiibo will be revealed in the future.
Dr. Mario: Miracle Cure – The classic Dr. Mario puzzle game play that players have grown to love over the years returns in this new game, but with the addition of a game-changing new Miracle Cure item. This cure-all item activates a variety of capsule- and virus-eradicating powers. Dr. Mario: Miracle Cure is coming exclusively to Nintendo eShop for Nintendo 3DS on 12th June.
Pokémon Super Mystery Dungeon: This recently revealed new installment in the Pokémon Mystery Dungeon series finds players becoming Pokémon to explore randomly generated dungeons in a land inhabited only by Pokémon. In addition to the 20 Pokémon players can choose to become and also pick their partners from, every known Pokémon, all 720 of them, are in the game! Pokémon Super Mystery Dungeon launches for the Nintendo 3DS family of systems in early 2016.
Puzzle & Dragons Z + Puzzle & Dragons: Super Mario Bros. Edition: With their mix of exciting role-playing battle action and match-three puzzle fun, both games offer a host of hidden surprises fans may not yet have discovered since the games launched together on 9th May. In Puzzle & Dragons Z, those who have tackled the game's story will get access to an entire second continent filled with challenging gameplay. Meanwhile, players who complete the main game in Puzzle & Dragons Super Mario Bros. Edition will unlock a further 8 extra worlds, meeting new helpers and playable allies such as Rosalina, Peach, Bowser Jr., and Bowser's Minions.

Wii U

Project Treasure: A new trailer highlighting gameplay in this four-player co-op action game from Bandai Namco Entertainment was revealed alongside the Nintendo Direct video on Nintendo of America's YouTube channel. Take down enemies, evade traps, and escape with spoils from the deepest of dungeons.
Splatoon: With this ink-tastic shooter game now available on Wii U, new content is coming from midday today (AEST), when aspiring Inklings will be able to power up their gameplay with the rapid-fire N-ZAP '85 weapon, and get their tentacles stuck into a brand new stage called Port Mackerel! Alongside these additions, Splatoon's Ranked Battle mode will also become available for characters level 10 and above.

Nintendo 3DS and Wii U

Mario & Sonic at the Rio 2016 Olympic Games: All of your favorite Mario and Sonic characters are ready to join the fun in Rio, the host of the Olympic Games in August 2016. Take the rivalry on the road with supercharged Olympic events like Football and Table Tennis in the Nintendo 3DS version, or see if you've got what it takes to hang with the best in the Wii U version, with all-new events like Football, Rugby, and Beach Volleyball! More details about the games will be announced in the future.