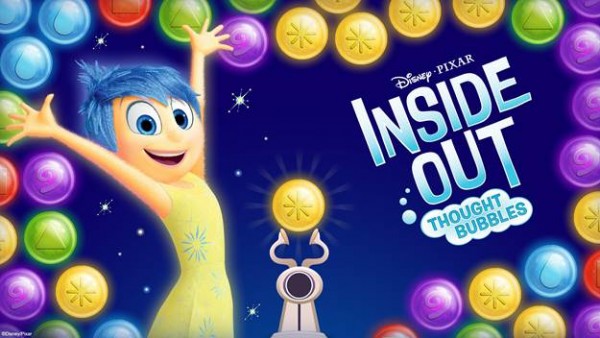 Disney Pixar's highly anticipated film Inside Out has just hit theaters across the globe, but what if it isn't enough for you? Do you need more of those colourful characters in your life? Well thankfully, Disney Interactive have brought the emotions from the hit movie into your pocket with the new mobile game Inside Out: Thought Bubbles.
In a bit of a departure from the Free Fall games that they usually releases to coincide with their movies, Thought Bubbles is a new take on the Puzzle Bobble/Bust a Move style of game where you fire coloured thought bubbles to create matching sections in order for them all to disappear. Think of it a bit like reverse Tetris in a way.
Inside Out: Thought Bubbles is available now on iOS and Android devices completely free. So make sure you download it and if you haven't gone to check out te film yet then you had better make sure you put that at the top of your to-do list and as always make sure you stay tuned to Capsule Computers for all of the awesome Disney news as it becomes available.