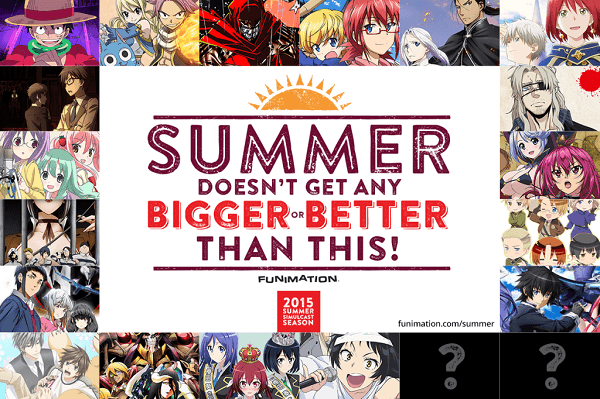 The massive Summer 2015 anime season will start later this week and FUNimation has drawn first blood with the streaming announcements by announcing that they will be streaming thirteen brand new titles this summer season. This includes the continuing streams of One Piece, Fairy Tail, Ninja Slayer, Ultimate Otaku Teacher, and The Heroic Legend of Arslan.
The list of the new thirteen titles can be found below:
Snow White with the Red Hair
Rampo Kitan
Gangsta.
Seiyu's Life
Bikini Warriors
Prison School
Hetalia: The World Twinkle
Aquarion Logos
Sky Wizards Academy (Kusen Madoshi)
Junjo Romantica 3
Overlord
Castle Town Dandelion
SHIMONETA: A Boring World Where the Concept of Dirty Jokes Doesn't Exist
The company has stated that they will be streaming a total of twenty shows this season so this means that there are still two titles that have yet to be announced and that announcement will likely come later this week and probably involve Dragon Ball Super in some form.