NIS America has announced that Disgaea 5: Alliance of Vengeance will be released on the PlayStation 4 in North America on October 6th and in Europe on October 9th.
The company also revealed that they will be selling a standard version of the game that is priced at $59.99 and will include a reversible cover, art book, collectible box, and OST at launch as well as a limited edition priced at $79.99 that comes with the game, a hardcover art book, the two-disc complete soundtrack, an Usalia figure, a tear resistant poster, and a collector's box for everything. The limited edition is currently available for pre-order from NIS America's online store.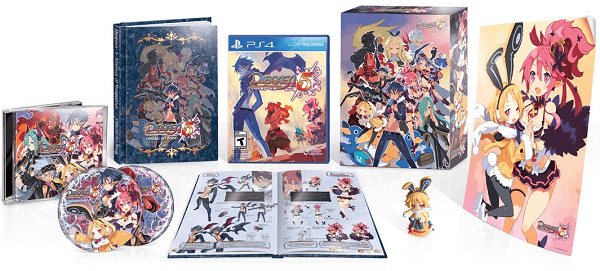 To go along with the release date announcement NIS America also released some new English screenshots for Disgaea 5: Alliance of Vengeance as well as a trailer for the title that gives us a brief sample of how each of the main heroes will sound like in English.