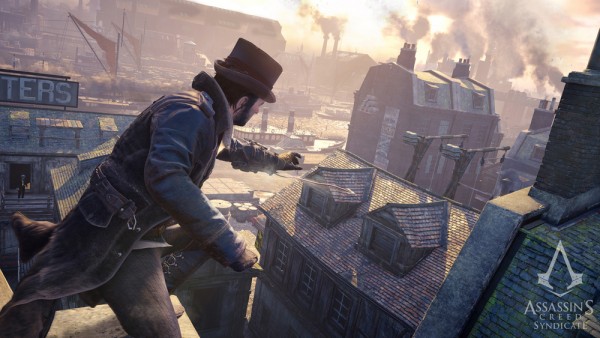 Microsoft was very sneaky this week, sliding in a second Xbox Newsbeat announcement. In honour of the stealth attack, I have sneakily commandeered Andrew's keyboard. The weekend bonus announcement covers a little bit of everything, from system updates to Assassin's Creed Syndicate.
---
Xbox One May System Update: Voice Messages, Party Chat Improvements Out Now
The May system update went out for all Xbox Ones. Gamers should see some new features aimed for a better social experience, many of them requested by users.
According to Microsoft, the main features are as follows:
·         Voice Messages –You can now send and receive voice messages from the Xbox One messages app. This is the No. 1 feature requested in the Friends and Parties area on the Xbox Feedback site. Quickly and easily record audio to send to your friends or others through your snapped messages app, accessed through a simple quick double tap of the Xbox button. Additionally, voice messages can be exchanged between Xbox 360 and Xbox One consoles.

·         Power On/Off from Xbox One SmartGlass – The Xbox One SmartGlass app for Windows, Windows Phone, iOS and Android has been updated to let you power your Xbox One on and off when your devices are on the same home network as your console. This feature request had more than 4,000 votes on the Xbox Feedback site.

·         User Selectable Power Mode – The initial setup experience is also changing on Xbox One worldwide to enable you to select your preferred power mode. Instant-on enables you to use the "Xbox on" voice command and receive background updates to console, game and app updates. Energy-saving mode is a low power state that requires you to press the Xbox button on your console to start up your Xbox One.

·         Dedicated Servers for Party Chat – Back in March, Xbox enabled dedicated chat relay servers for Xbox One preview members to solve NAT traversal issues that prevented some people from being able to use party chat. Over the coming weeks, Xbox will start to expand the availability of the party chat relay services beyond preview members to a broader audience and continue to fine tune the feature and scale out the servers needed to support party chat relay services.
---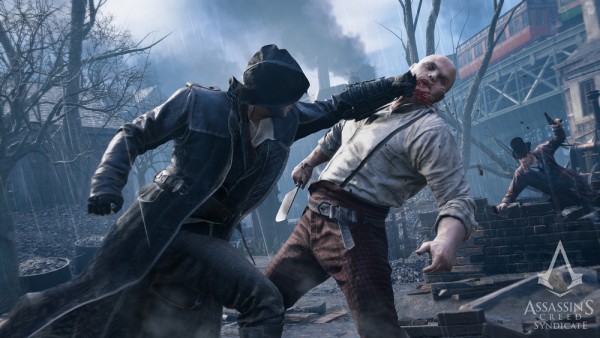 Assassin's Creed Syndicate Prepares for Gang Warfare
In case you are living under a rock or you missed the announcement, the next Assassin's Creed title will be taking place in Victorian London during the height of the Industrial Revolution. In probably the biggest change in human history since the development of agriculture, players will guide twins Jacob and Evie Frye as they battle against the Templar Order who are oppressing the mass of people who have left the farms for the factories. Players will explore new set of vehicles to reflect the new setting, such as steamboats, trains, and cars.
---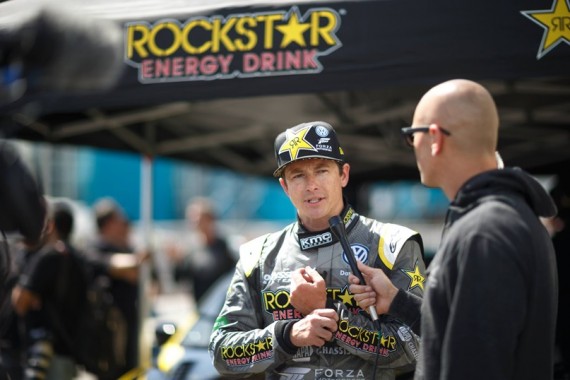 Forza Takes A Ride in the FoustLane…
Check out the third season of Rockstar Energy Drink's video series "Life in the Foust Lane" starring Tanner Foust. Episodes three just been released and covers the #ForzaFuel event, a visit to Turn 10 Studios and Microsoft, and the Seattle round of Global Rallycross. You can check out the series on YouTube at Rockstar's official channel.
---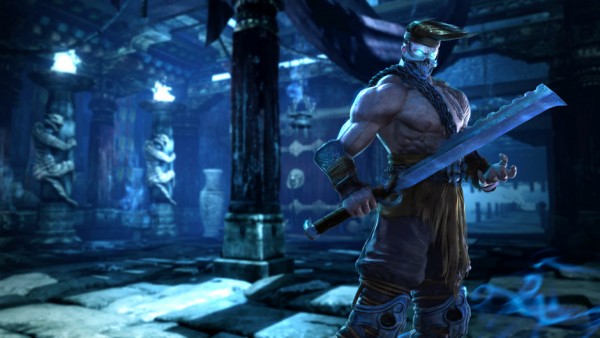 Killer Instinct Community Fund Raises US$100,000 for Tournaments, Shadow Jago to Become a Full Character
Nothing warms my heart more than to see a gamers come together to support their community. The Killer Instinct team put together the Community Bundle in hopes of raising money for prizes in hopes of bringing Killer Instinct to fighting game events like EVO. Within the first three days, the community responded by raising the full $100,000 the developers were looking for by buying the bundle containing the Shadow Jago character and 7500 KI Gold.
As thanks for the overwhelming response, the developers will be creating a full set of moves for Shadow Jago, turning him into a unique character ready for competitive play.
---
That's all for this week. To my fellow Canadians, have a great Victoria Day long weekend! Remember to put down the Xbox One controller for a bit and enjoy some time outside with loved ones, as you do have an extra day to play Xbox. Now it's time for me to sneak on out of here before Andrew discovers I've rearranged the keys on his keyboard.